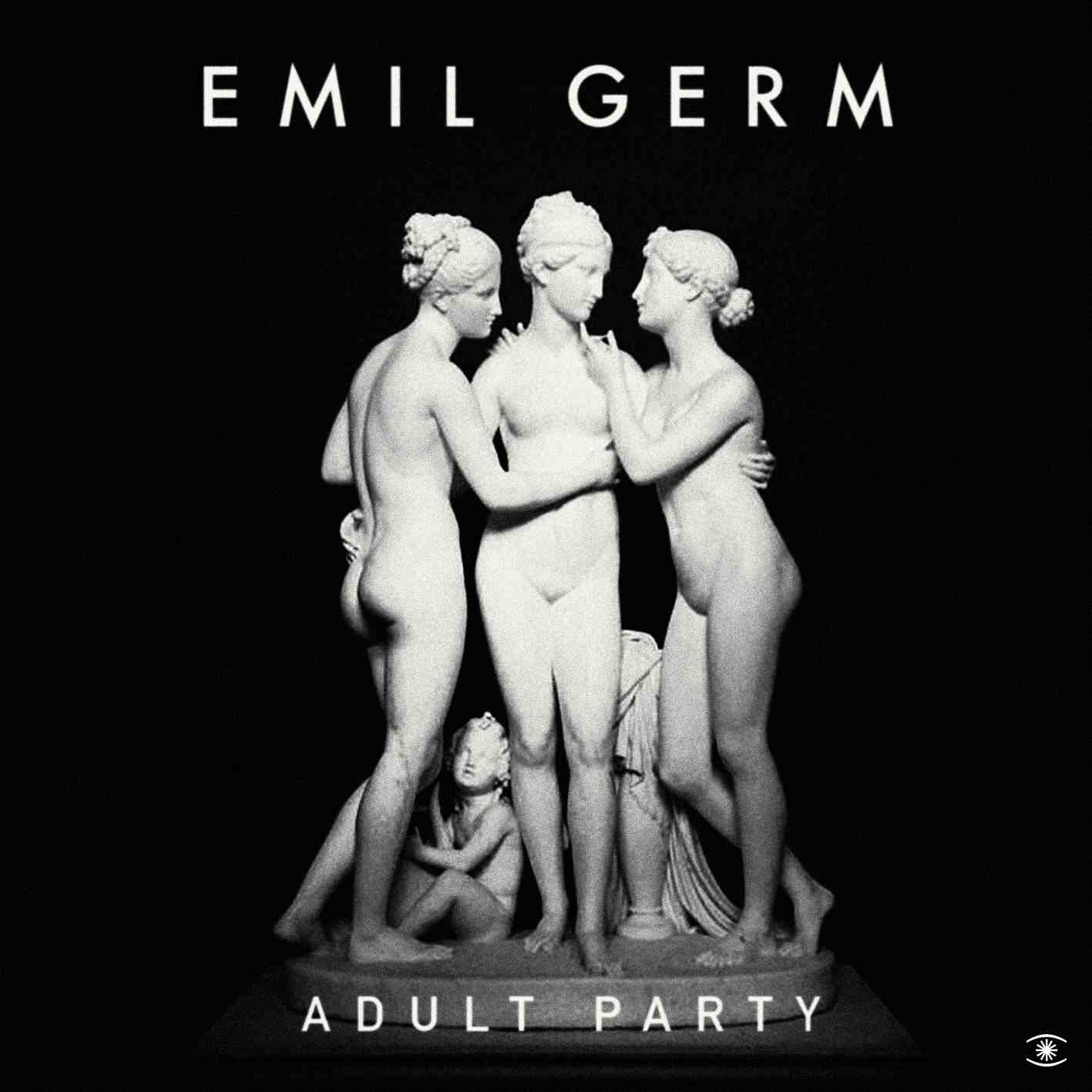 EMIL GERM – ADULT PARTY
Copenhagen's Music For Dreams, the label run by esteemed techno and electronica DJ, Kenneth Bager, is releasing an infectious new artist album from Emil Germ entitled 'Adult Party' on Tuesday 26th May 2015 on download and stream.
A sensitive artist overflowing with creativity and personality, 25-year old Emil Germod is a sound designer, producer and musician from Denmark. His style has been described as a mix between Arthur Russell (Dinosaur L) and Royksopp meets Vini Reilly (The Durutti Coumn) but stands firmly on his own two feet, combining falsetto vocals, beautiful guitar playing and powerful keyboards with slow disco grooves: "I just play and do what feels natural" says Emil Germ.
This album 'Adult Party' features 10 tracks including the first single 'Tease and Burn' which has already gained international recognition, featuring on the playlist of 33 international radio stations and getting support from the likes of Yam Who, Ame, French Riviera, DJ Nori and more.
A characteristic of Emil Germ's music is his eclectic mix of his very own deep and high-pitched falsetto voice, guest singers, and space disco grooves. He insists 'I can take the quirkiest ingredients and make them sound inclusive, even a midi slap bass or the use of guitar hero solos'.
Emil first committed his production sensibilities to minimal techno and then later on punk/rock, but with the Emil Germ project he has found his place in a more pop and disco-orientated expression, where the key goal is to make catchy music with substance. The Adult Party 12″ sampler has been well received including the track 'Give', which is another quality slice of slow disco with pop sensibilities – a very catchy groove and an irresistible melody line that will creep under your skin and stay there for months.
The Music For Dreams label specialises in chilled electronica, Balearic beats, space disco and house grooves and is set to release a diverse range of artist albums Ruf Dug, Troels Hammer, Jacob Gurevitsch and more.