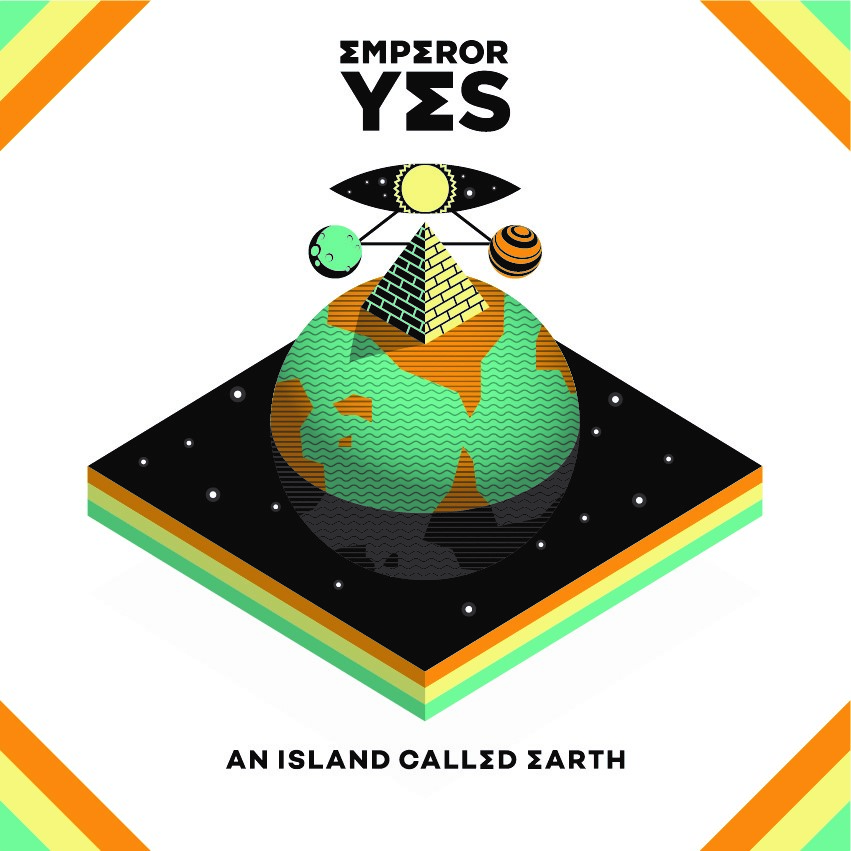 Emperor Yes – An Island Called Earth
Power-trio Emperor Yes – London producer Ash Gardner along with Adam Betts of Three Trapped Tigers and Hugo Sheppard – will release their debut album 'An Island Called Earth' via Alcopop! Records on September 21st.

'An Island Called Earth' was recorded at Ash Gardner's House of Strange Studios in London under the watchful eye of producer Jeremy Warmsley from Summer Camp, and mixed at Tim Wheelers studio in NYC by Claudius Mittendorfer – the very-same studio that Wu-Tangs 36 Chambers was recorded in!

With the release of each single to-date the band have hosted art exhibitions with art inspired by the music (featuring some of the worlds most exciting street artists including Malarky, Mr Penfold, AIDA, and the Low Bros). The Low Bros are also responsible for the albums eye-catching artwork.

Similarly this trilogy of Emperor Yes singles have been appropriately visualised: 'Wasps' was a paean to 80s VHS horror films and the "antpocalypse" (and subsequent revenge) was witnessed in 'Cosmos' – both directed by video mega-lord Chris Boyle (Call of Duty, The Who, Dizzee Rascal, Warp). 'The End Of The World' director Raul Gonzo (Enter Shikari, Thom Yorke, David Lynch) has the band playing a final house party as the world collapses around them, while guests act out roles of doomed animals.

The album will be release via Alcopop! Records (Johnny Foreigner, Fight Like Apes, The Crimea, Brawlers) on 21st September, and will offer fans the first chance to hear all of their technicolor synthesiser riffs and heavenly harmonies in one place.