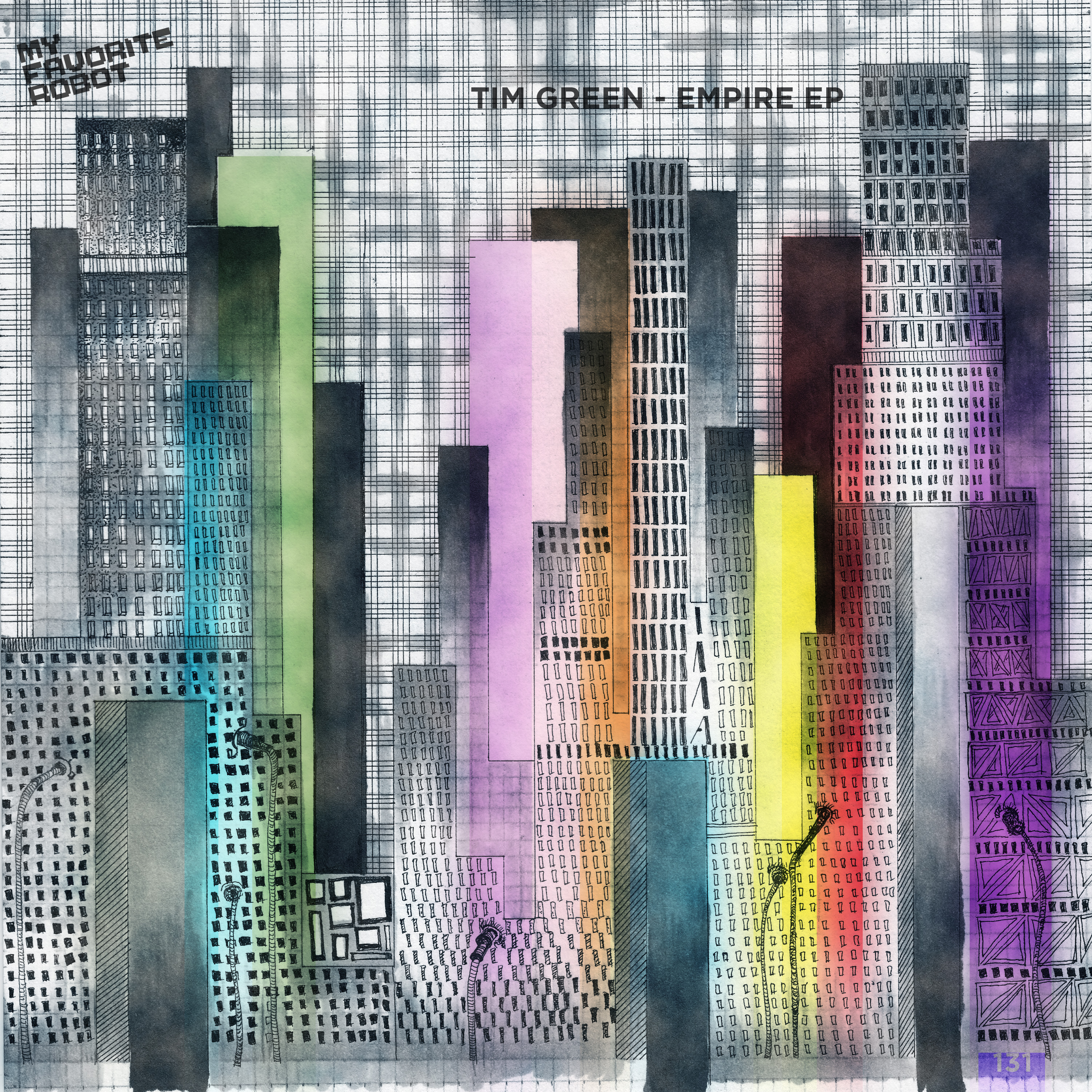 Tim Green - Empire EP
Electronic music mainstay, Tim Green follows up a couple of big summer releases with another fine brace of tracks for My Favorite Robot. It is his second great outing on the label after 2014's Helpless Sun EP.
Green, as well as being a Cocoon regular, is boss of his own Disc Over Music label and has long been an assured producer of rugged grooves and club slaying synth lines. This summer he has had another busy one playing guest DJ slots all over the world and has seen support for his recent remixes of Kidnap Kid and MANDY. Now winter is coming, we are treated to more original magic from his studio.
Excellent opener 'Empire' is a tripped out tech growler with firmly rooted drums forming the bed off which mind bending synths slither about in lithe fashion. It makes for a mechanical groove but with those fluid synths is truly compelling and absorbing. Subtle details such as whirring space ship sounds, ditty bass stabs and colourful pad explosions all help add charm to the track, which is sure to standout on any floor.
'Overstance' is a more spiritual track that is doused in glowing angelic pads as well crafted synth lines rise up the sale and take you with them. The rubbery drums bubble and boil below and voices scurrying about in paranoid fashion to add to the overall impact.
It is another cultured club cut that rounds out a tight two track EP and a pitch perfect summer for the ever reliable Green.

Tracklist:
1.Tim Green – Empire
2. Tim Green – Overstance