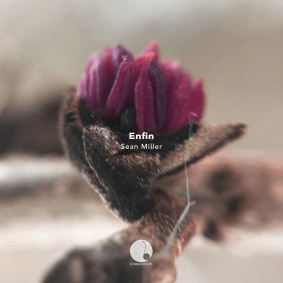 Sean Miller - Enfin
Toronto native Sean Miller is next up on the mighty Cadenza with two breezy and refreshing new house tracks.
Sean's prolific activity in the studio has seen him release his innovative club cuts on labels like Ovum, Play It Say It and Knee Deep In Sound. He's topped Beatport charts with offerings such as his magical remix of Nina Simone's 'Sinnerman', played everywhere from Creamfields to Space to BPM and has 20 years experience in the game.
The superbly sunny and sax laced 'Arc en Ciel' opens up with a steady kick, tall claps, captivating percussion and uplifting chords. Modulated voices bleed into the mix to add even more atmosphere and authenticity, and the full-bodied bassline finishes things off in real style to ensure the party will go off.
Similarly smooth is 'Je t'aime' with its well-dressed drums and filtered pads. The undulating groove is coloured with a chirping flock of saxophone trills and soothing old- school strings. It's an organic and wide open track that fills any room with feel-good vibes.
These are two perfectly summery tracks that showcase Miller's richly detailed production style and is another winner from the ever reliable Cadenza.
Tracklist:
1. Arc en Ciel
2. Je t'aime