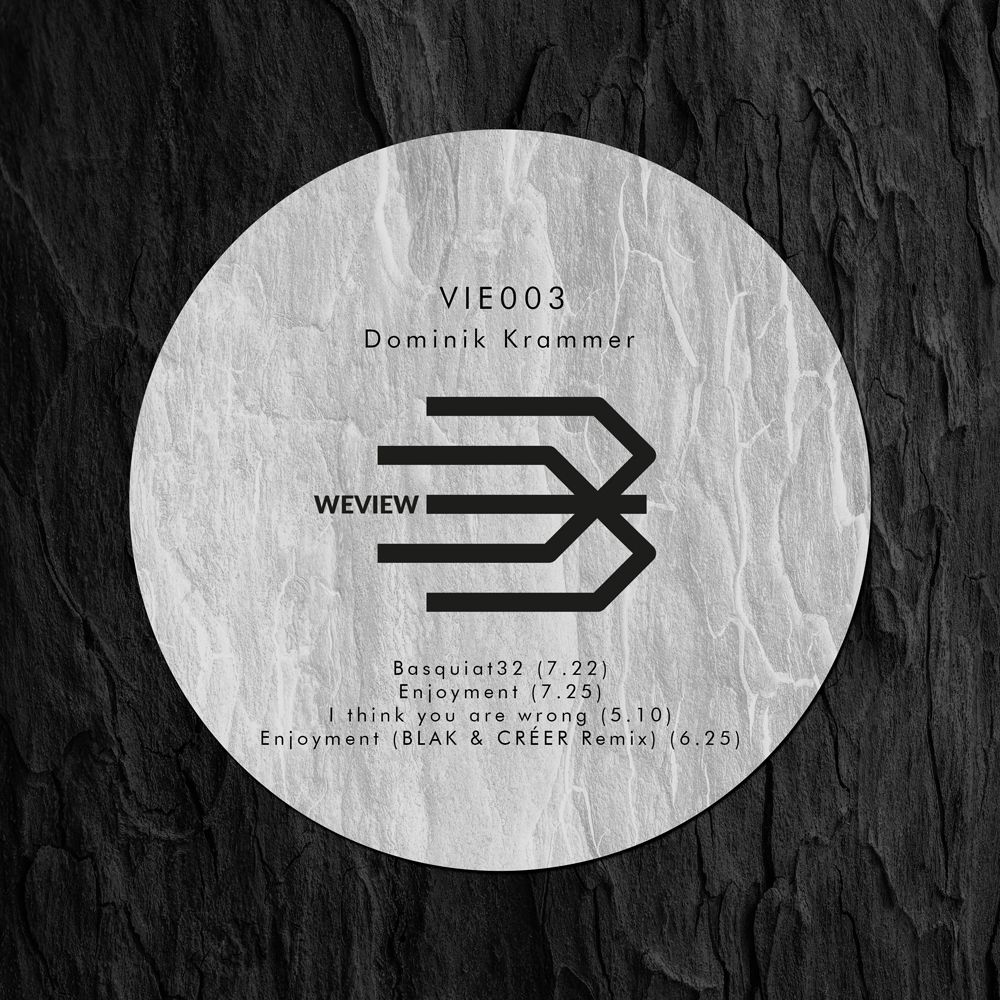 Dominik Krammer - Enjoyment
Dominik Krammer, who found his way to electronic music through the drum classes with Techno Legend Konstantin Sibold, proves with his Debut EP, that Techno can be funny and serious too and still work on the dancefloor perfectly. Also he is showing hints of his widespread influences.
BASQUIAT32 starts slightly mysteriously and developes into a hypnotic piece of techno with monumental soundscapes and hard hitting percussions. Italo infused techno banger ENJOYMENT goes nuts right away with its recognizable bass and sharp synth stabs. I THINK YOU ARE WRONG is a beautiful dark break beat affair, adding a lot of dirt and rawness. Last but not least BLAK & CRÉERs Remix for ENJOYMENT, which is bringing the tempo a little bit down and emphasizes deep drum layering and the warmth of the bass.
Out soon on Weview
www.facebook.com/weviewmusic
www.facebook.com/KrammerDominik