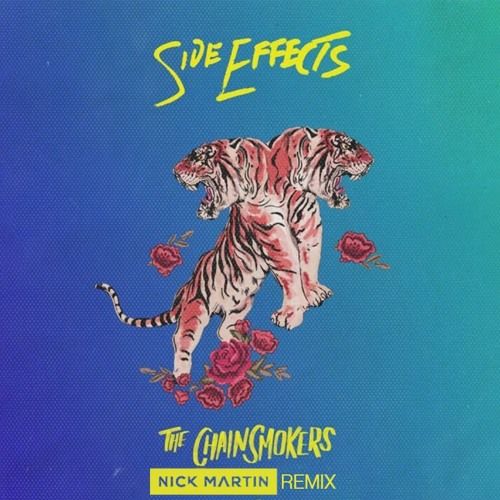 The Chainsmokers ft. Emily Warren - Side Effects (Nick Martin Remix)
It's been almost one year since Nick Martin opened each evening on The Chainsmokers' 'Memories: Do Not Open' tour, but the DJs have certainly kept close. Acclaimed for adding his dynamic spin on records from the world's biggest artists, it was a natural decision for Nick Martin to remix The Chainsmokers' "Side Effects".
With the tempo cranked up, Nick's version of "Side Effects" is purposely club ready. The track features Emily Warren's vibrant vocals matched to a new fist-pumping melody. With the last round of summer festivals approaching, this edit comes at a perfect time to turn up dance-floors across the globe.
From remixing Alesso's "Falling" and Robin Shulz's "I Believe I'm Fine" to co-writing Tiesto's "No Worries", Nick is well-versed in collaborating with chart-topping producers. More recently, he has released a collection of his own new music, placing him on the radars of fans across the world. With the drop of "Cool Love", "You Again" and "I Don't Mind", Nick presents his own unique and cutting-edge sound.