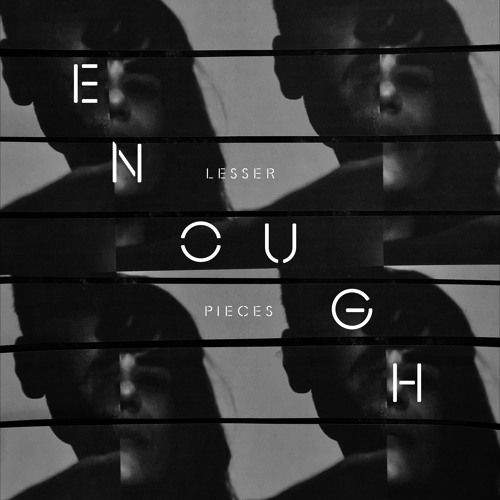 Lesser Pieces - Enough
Mike Slott and Diane Badie drop their first single of 2017 as Lesser Pieces entitled, 'Enough'. After the release of "You and I (No Emergency)" in July and a December feature of 'White Flag' on LuckyMe's Advent Calendar, 'Enough', intimate and elusive, paints a picture of being on the edge – a reflection on a tumultuous year and the struggle against the odds. With a striking open that captures the longing felt throughout the song, the percussive mood and vocals carry you to find a closeness and bitter-sweet relief in the hook. In between hope and despair, 'Enough' leaves you standing somewhere placeless, yet all too familiar.
Lesser Pieces is the new electronic project from the Irish multi-dimensional producer and New York-born Egyptian singer-songwriter/composer and is the culmination of the duo's lauded musical history – a vulnerable yet euphoric statement on modern pop music.
Lesser Pieces was spawned from collaborative writing sessions on each of the artist's solo records in Brooklyn – after their first track together "Nightingale" caught the ear of Paul Epworth (Adele, FKA Twigs) who would go on to invite them to work on album projects and introduce them to their future producer and close confidant, Patrick Ford (!!!, Tanlines).
Written in New York, Dublin, Los Angeles, and with final sessions in London, the beautifully cascading pop style of Lesser Pieces is a partnership of universal ideals, combining Mike Slott's eulogized electronic soul – as heard on his releases and roots with LuckyMe – with Diane Badie's haunting songwriting and siren-esque vocals.