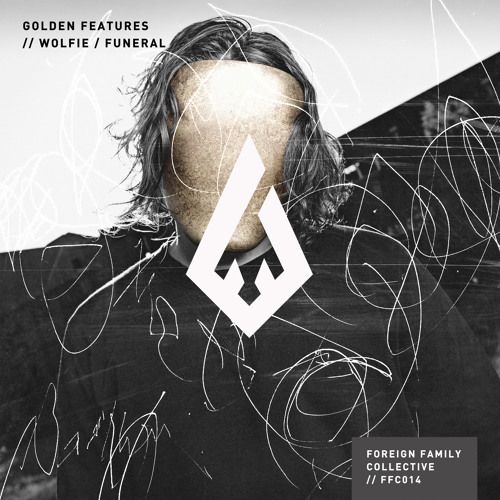 Golden Features - Wolfie / Funeral
Following his highly acclaimed 2 track release – 'Wolfie / Funeral' – just a month ago on Odesza's Foreign Family Collective, Golden Features will also be making his debut on BBC Radio 1Xtra's world-renowned Diplo & Friends show on February 5, giving the world a glimpse of what to expect from his tour.

"Two and half years ago we played our first show in Australia where we were introduced to one of the most unique and forward thinking producers we've ever met. That person was Golden Features. Golden's tracks are dark, brooding, and impressively detailed. He's already made a name for himself in the Australian music scene and now we're proud to say we're bringing him into the family. "Wolfie" and "Funeral" exhibit his diverse range in production and songwriting. One's blissfully nostalgic and the other is a dance party in hell, enjoy." – Harrison and Clay, ODESZA

From his humble start as an anonymous bedroom producer, to becoming Artist of the Year via InTheMix, signing to Warner Bros. Records and recently having his single 'Wolfie' serve as the most played track on Triple J, it's been a meteoric rise for the masked producer. With the support of some of dance music's biggest acts including Porter Robinson, who had him officially remix "Years of War", Golden Features has clocked tremendous adoration from both fans and artists alike. Now with a string of new music, tour dates and plenty more in the pipeline for the coming year, Golden Features looks primed for a career-defining 2017.