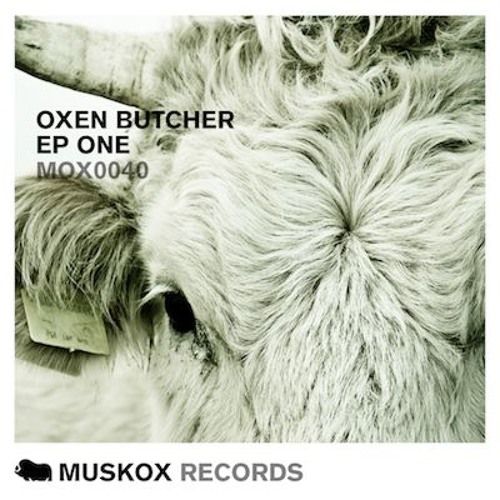 Oxen Butcher - EP One
Muskox Records dig deeper into the Cheltenham, UK, scene with this exciting release by fresh producer duo Oxen Butcher. Their EP One for the label follows the pair's debut release, "Just Stay", which gained much exposure through BBC Introducing. With another release due on deep house giants Enormous Tunes' new imprint Enormous Chill in early 2016, Oxen Butcher appear to be on the cusp of a promising musical career. The emotive and finely produced sounds on EP One only further this impression.
The EP opens with "On The Cards" which captivates through a moody and relaxed house feel intertwined with a dreamily exotic vocal melody. The gentle piano melodies and deep bass are reflective and calming, serving to transport the dance floor to a warm, nostalgic place. "Inhale Exhale" follows, adding a tad more low-end drive to the release. Lush, enveloping pads, magical synth lines, and a hint of Rhodes piano give this one a special late night appeal. The percussive "Leave It All" closes the release with confidence, featuring a catchy, effected male vocal, a skippy rhythmic base, and the duo's signature lovely piano tones.
With support already coming in from Tom Findlay (Groove Armada), James Zabiela, Groovebox, and Sonny Fodera, Oxen Butcher is a act to catch on the rise.
Label and Artist Links:
www.muskox-records.com
www.facebook.com/oxenbutcher