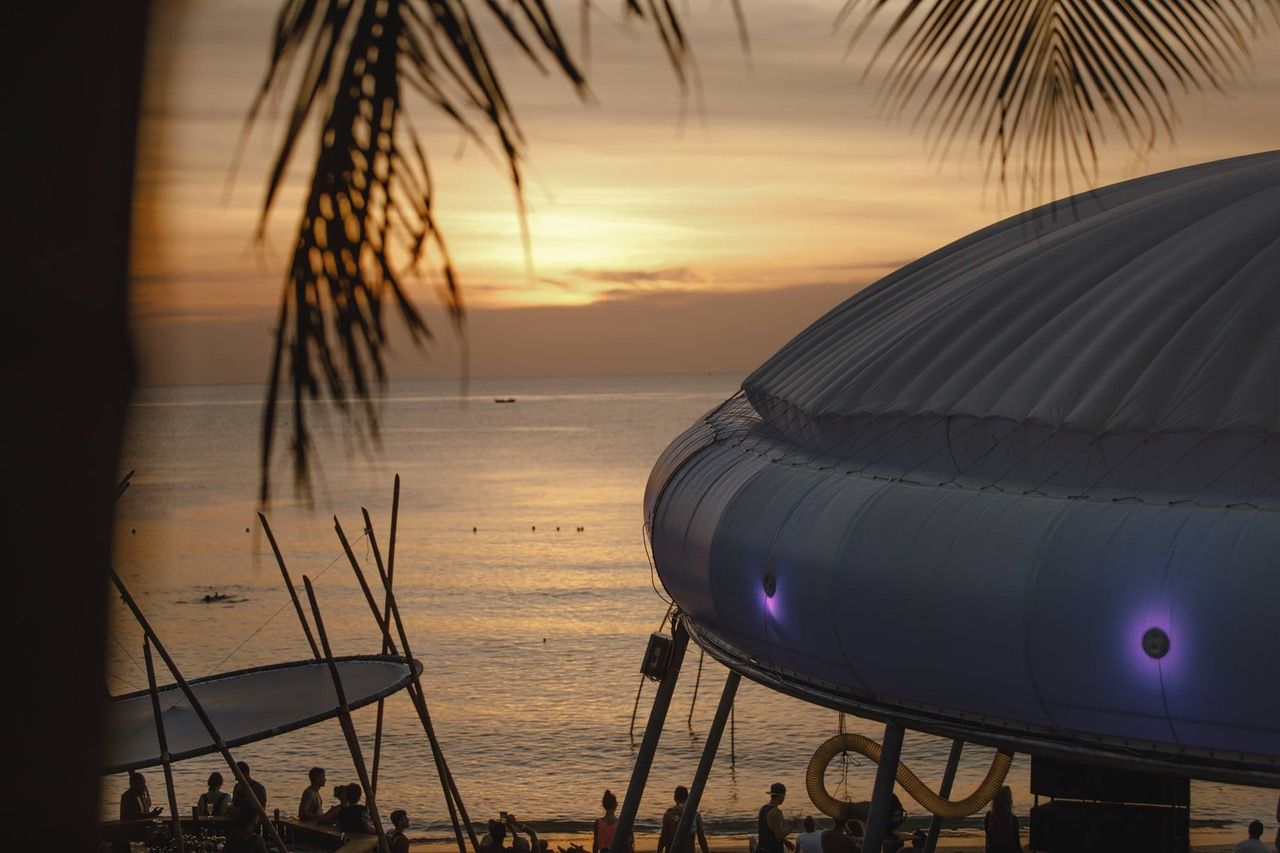 EPIZODE
The third edition of the spectacular EPIZODE FESTIVAL will take place in Vietnam's tropical paradise, the island of Phu Quoc, from December 28th 2018 to January 8th 2019. Once again, this electrifying music and art universe will bring the world's most forward-thinking electronic music acts to Asia, who will be supported by the finest local talents. The first round of confirmed headliners includes global house and techno superstars, such as NINA KRAVIZ, PRASLESH, RICARDO VILLALOBOS, SETH TROXLER, SONJA MOONEAR and ZIP! They will be accompanied by an array of the most exciting international and local artists, as DENIS KAZNACHEEV, PHILIPP GORBACHEV, SOFIA RODINA, OUISSAM, HIBIYA LINE, RIFAIN, SUNJU HARGUN and DOTT. Epizode³ will provide a perfect setup for the NYE musical holiday, while bringing its breathtaking scenario back in Phu Quoc, where visitors will enjoy dancing on the beach among iconic art installations, and share the most contagious vibes, during 11 nights and days.
Price of the second round of 11-day Multi Passes will go up to €169 on Thursday, July 26th. Tickets can be purchased online via Epizode website: www.epizode.com
Link to Promo Video:https://www.facebook.com/epizode.official/videos/1146767835462410/
Leading global techno lady and трип label owner, NINA KRAVIZ, will rock Phu Quoc beach with her uncompromising DJ set and unique connection with the crowd. Romanian super artists Raresh and Praslea who form the duo PRASLESH are sure to be rolling their infectious grooves that turn every festival upside down. After last year's sensational performance, one of the most iconic electronic artists of all times – legendary RICARDO VILLALOBOS, his ecstatic beats will return at Epizode³. Electronic music's most instantly recognizable characters SETH TROXLER, will join this impressive lineup, bringing his eclectic mixture of electronic sounds. SONJA MOONEAR's sets reflect her eclectic tastes through a plethora of ideas and creativity, which positioned this Swiss star as one of the most demanded artists at the global scene. Thomas Franzmann aka ZIP, co-founder of the visionary underground label Perlon, is famed for minimal shifts that conquer global dancefloors.
Nerv Music head honcho DENIS KAZNACHEEV plays his blend of subtle grooves, synth blasts and drops of organic instrumentation. One of Moscow's favorites PHILIPP GORBACHEV, has built a international following for his innovative and revolutionary performances, while Russia's intriguing character and Arma17 resident, SOFIA RODINA, spins her thrilling house and techno with acidic feels. Vietnam's underground scene will be represented by its most relevant figures; OUISSAM, owner of Hanoi's Savage club known for his eclectic house sound, followed by another Savage resident RIFAIN, and HIBIYA LINE, one of true underground pioneers in Vietnam and owner of The Observatory. Thailand's very own and internationally acclaimed SUNJU HARGUN adds his shades of house and techno to the line up, while the most prolific Thai producer DOTT will bring his stripped yet groovy sound.
Phu Quoc's picture-perfect scenery boasts white sand beaches, lush emerald jungles and hypnotizing sunsets. This paradise hideaway is known for it's hospitality, exotic Vietnamese cuisine and various activities – from chilling on the beach to exploring its tropical beauty, that will make this trip a superb music holiday to remember
Festival is organized by Sagrado Corp – a Moscow-based company coordinating all the venues of the holding. They are very active locally, co-organizing the cultural program of the international Expo in Astana, and organizing tours of many DJ and musicians in Moscow: Solomun, Wu Tang Clan, Carl Cox, Tiesto, Sven Vath, Luciano, W&W, etc.
Lineup (in alphabetical order)
Nina Kraviz
Praslesh
Ricardo Villalobos
Seth Troxler
Sonja Moonear
Zip
Denis Kaznacheev
Dott
Hibiya Line
Ouissam
Philipp Gorbachev
Rifain
Sofia Rodina
Sunju Hargun
Links
https://www.epizode.com
https://www.facebook.com/epizode.official/
https://www.youtube.com/channel/UC8LpEl1RM7sd28kjqYZpJ6w
https://www.instagram.com/epizode_official/