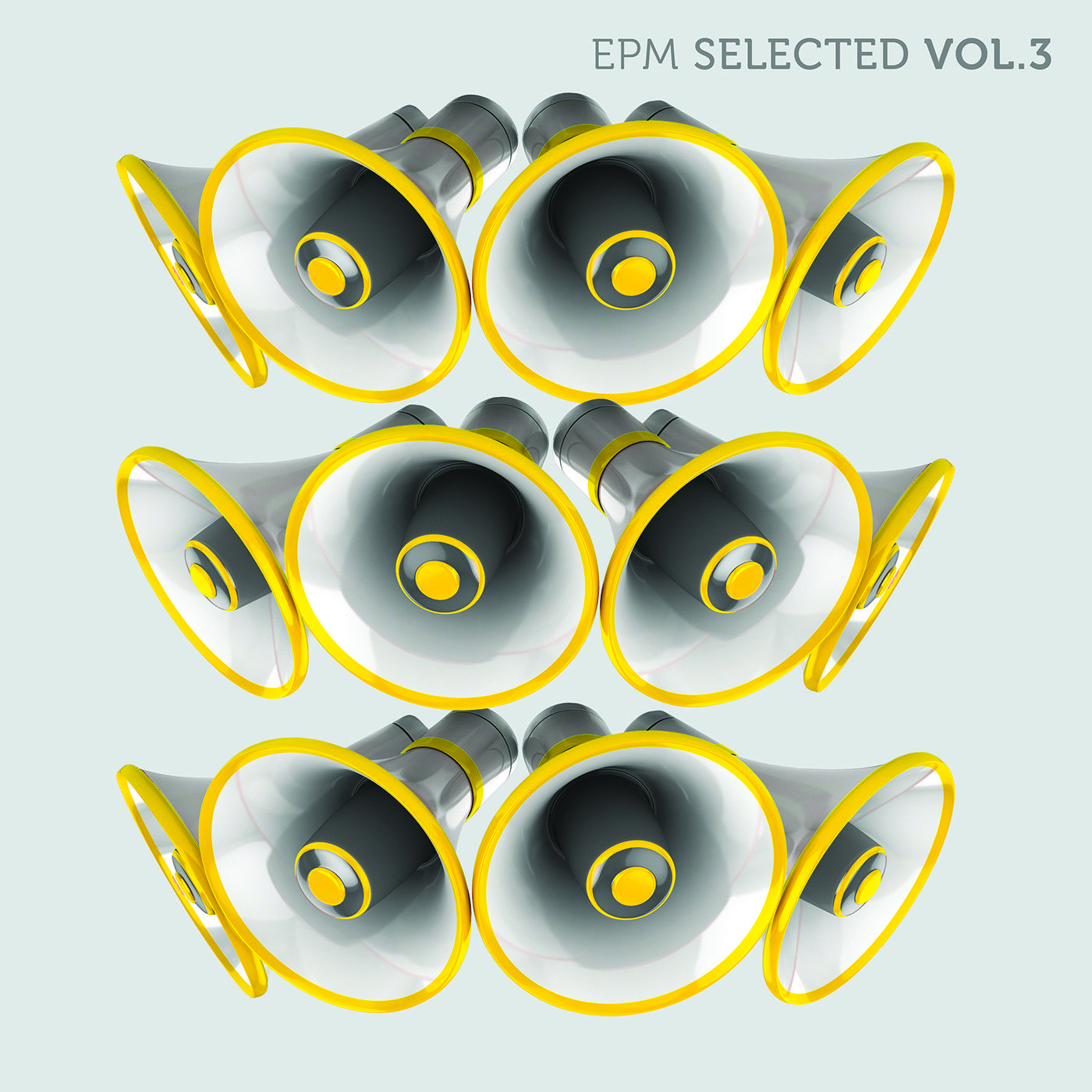 EPM SELECTED VOL.3
With over 30 releases to its name, EPM counts albums from Paul Mac, Carl Taylor, Kristian Heikkila, Lee J. Malcolm, Esteban Adame and The Third Man to its ever-expanding roster. 'EPM Selected Vol 3' is, naturally, the third label snapshot, focussing this time on the remixes that include such global talents as Robert Hood, Marcel Fengler, John Heckle, MGUN, Ben Sims, Silent Servant, Legowelt, G Flame, Vince Watson and Detroit Grand Pubahs amongst others.
The album kicks off with the Chicago, acid house funk of John Heckle's remix of The Third Man's 'Double Dawn'. A perfect opening remix from the Wirral wonder boy who also delivered a stunning mix for the EPM Podcast series this summer. It's fitting that the cut up disco-tech of Carl Taylor's 'Debbie's Groove' gets the full Floorplan style treatment from Robert Hood, as the minimal master flexes his house muscles for a driving peak time stormer and then we see Lee J. Malcolm's Yello re-interpretation 'Oh Yeah' get dragged down in to the dub depths by UK techno mainstay Ben Sims whilst Downwards, Jealous God and Sandwell District man Juan Mendes, aka Silent Servant, adds some mighty tech-funk pads and keys to Greg Gow and Gareth Whitehead's 'Vacant'.
Berghain resident and Ostgut Ton man Marcel Fengler delivers, as you would expect, a pulsating techno bomb of a mix for Paul Mac's string-laden anthem 'Hotel Insomnia' whilst Detroit's MGUN brings the tempo down with his bump n grinding house mix of Esteban Adame's 'Home Sick' which leads us into the more soulful house groove of the Detroit Grand Pubahs' mix of Luis Martinez's 'Do Me'.
Then fusing the more melodic and soulful aspects of techno we have Vince Watson's glorious synth, strings and pads workout on Kristian Heikkila's '02' before G Flame (aka Colin McBean) drags Paul Mac's 'Drums N Breaks' into a dubbed out tech-funk vortex and finally we book-end the compilation with another pearl from The Third Man's 'Beyond The Heliosphere' album as Danny Wolfers (aka Legowelt) takes the italo-disco stylings of 'Pipes at Helios Canyon' onto a sinister and nightmarish plateau.