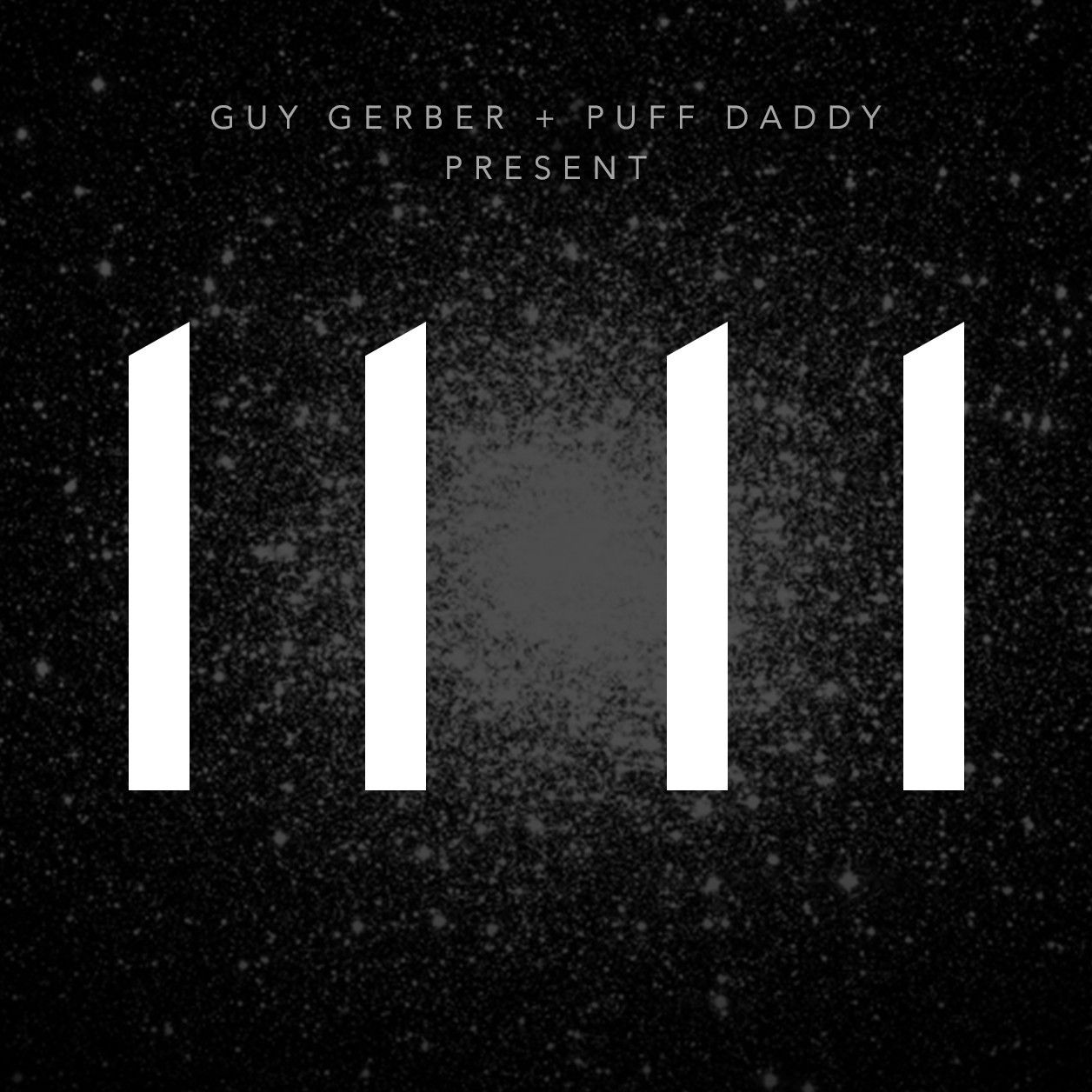 Guy Gerber and Puff Daddy Release 11 11 Album For Free
Guy Gerber and Puff Daddy Release 11 11 Album For Free
Available Today For FREE Download Via Beatport
http://www.beatport.com/release/11-11/1360993
Stream 11 11 via Thump
http://thump.vice.com/1111
Mini-Documentary Produced By THUMP on Making Of 11 11 To Be Released in August
Haunting, ethereal, emotive, propulsive Guy Gerber and Puff Daddy's long-awaited collaborative album project 11 11 will at last be revealed to the public this Summer. 11 11 will be released for free download August 13 at 12pm EST via Beatport, iTunes, Soundcloud and Thump.
At once a meeting of two worlds, and yet also a dismissal of those signifiers, 11 11 inverts the recent dialogue between the worlds of hip-hop and electronic music, eschewing simple radio friendly factory fare, for darker, richer, deeper soundscapes. 11 11 is not a project aimed at main-stages and masses, but outliers and after-hours.
Guy and Puff Daddy's collaboration was not born out of opportunism, indeed it's disruptive of the current main-stage malaise, and was germinated before the current electronic explosion; it's collaborative and combative, an expression of two outsized creative personalities unfettered, unfiltered, fearless, raw, and after four years of work, almost unrealized.
Despite their obvious differences, the duo behind these 11 tracks have crafted an album that feels organic and truthful. Puff Daddy's delicate and understated vocals, Gerber's emotive layering of synths, drums and melodies, 11 11 feels like a nuanced and diverse exploration of whatever powerful force drew these disparate talents together. On paper it's a crazy collaboration, on the ears it's magical.
How an underground Israeli techno producer was cherry picked by Puff Daddy as his partner on this project, says a lot about Guy Gerber, and in turn, about Puff Daddy. One of electronic music's most vibrant and contrarian characters, Gerber possesses one of its most singular contemporary voices, his music is both simultaneously haunting and uplifting, its music that inspires you to dance yet is evidently colored by melancholy.
Sean 'Diddy' Combs is one of hip-hops biggest and most successful stars, but he is no stranger to the electronic music, indeed he was one of the first hip-hop artists to embrace dance music, and has been making annual pilgrimages to Ibiza's DC10 and Miami's WMC for over 10 years. He has recorded electronic records with dance icons like Felix da Housecat, DJ Hell and Erick Morillo and released the much venerated album, 'Last Train To Paris'. '11 11' is the realization of his long-standing desire to create a soundtrack to, as he puts it, 'rooms I don't belong in.'
Track list:
1. Guy Gerber & Puff Daddy – Never Walk Alone
2. Guy Gerber & Puff Daddy – Angels
3. Guy Gerber & Puff Daddy – Floating Messiah
4. Guy Gerber & Puff Daddy – Terminal K
5. Guy Gerber & Puff Daddy – Broken Windows
6. Guy Gerber & Puff Daddy – I Hear Her Calling Me
7. Guy Gerber & Puff Daddy – Tourist Trap
8. Guy Gerber & Puff Daddy – Indian Summer
9. Guy Gerber & Puff Daddy – Let Go
10. Guy Gerber & Puff Daddy – Lifted
11. Guy Gerber & Puff Daddy – My Heart