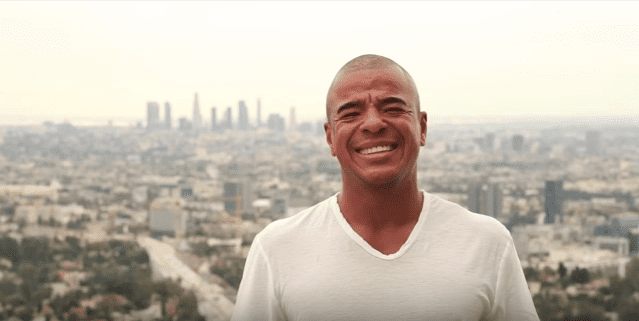 Erick Morillo Announces First UK Headline Tour In Over A Decade
Erick Morillo has announced his first headline UK tour in over a decade.
The seven dates will take place between the 18th and 27th of November, making stops in Dublin, London, Manchester, York, Lincoln, Leeds and Glasgow. The tour will end on a high note, firstly with the notorious Leeds party outfit Back to Basics's 25th anniversary party at the city's newest club Church, followed by a very special, free party at SWG3 for Colours. The venues have been deliberately chosen for their smaller capacity; the tour will be a rare chance to catch the high profile producer, DJ, label head and visionary playing an extended set in such an intimate setting. Erick Morillo is famed for his technical expertise and capacity for marathon sets – at last year's Miami Music Week he played for a full 24 hours – so this will be a tour not to miss.
Erick Morillo is a truly multitalented artist; since starting to DJ at the age of 11, he's become a platinum-selling producer, held an incredible 13 year long residency at Pacha Ibiza, hosted MTV TV series, and DJed at some of the most historic clubs in the world – the Hacienda, Cream at Nation, The Cross and Turnmills in the UK alone.
His label and event series Subliminal has now been running for almost 20 years. At the turn of the millennium, the Subliminal Club night was credited for having been a major factor in resuscitating New York's nightlife scene – a feat he accomplished by signing up the likes of Danny Tenaglia, Darren Emerson, Derrick Carter, Mark Farina and Tony Humphries in guest spots.
The record label arm of Subliminal began life under Strictly Rhythm, quickly becoming a by-word for the best in pure house music. Erick Morillo was at the forefront of New York's burgeoning music scene alongside label mates Harry 'Choo Choo' Romero and Jose Nuñez.
11 years after winning 'Best American DJ' at the IDMAs, Erick Morillo is now focusing on the relaunch of Subliminal Records under its new partner Armada Music. He's released a bevy of new material, collaborating with the very talented vocalist Angel Taylor on "Oooh," producers Eli & Fur on "Thunder & Lightning" and "This Is How We Do It" with the rising Subliminal signee Junolarc. Erick's latest single with Eddie Thoneick & Angel Taylor, 'Lost In You', has already amassed over half a million plays on Spotify since its release on the 2nd of September.
Tour dates
18th November – Button Factory Dublin
19th November – Egg London
25th November – South Manchester
25th November – Fibbers York
26th November – The Basement, Lincoln
26th November – Back to Basics 25th anniversary at Church, Leeds
27th November – Colours, SWG3 Glasgow (free party)
For more information on Erick Morillo, please visit
https://www.facebook.com/ErickMorilloOfficial/
https://twitter.com/ErickMorillo
https://soundcloud.com/erickmorillo