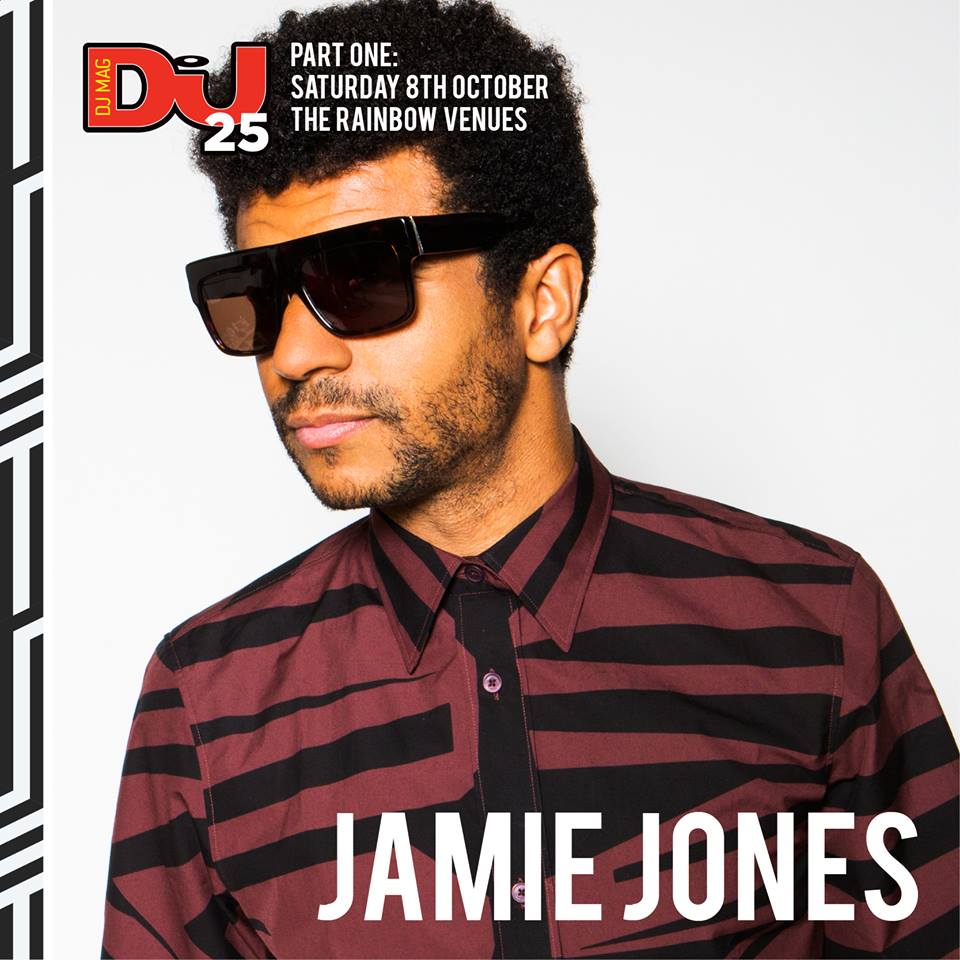 More '25 Years Of Dj Mag' Parties Announced
DJ Magazine has announced a succession of '25 Years of DJ Mag' parties to round off its anniversary year.
The world's biggest dance music media brand (DJ Mag) will host parties at Egg London on Saturday 8th October and Friday 21st October 2016 and an event at The Rainbow Venues in Birmingham on Saturday 8th October.
Part 1 sees 2 parties on Saturday 8th October with techno DJ legends Chris Liebing, The Advent, Enrico Sangiuliano, and Familia at EGG LDN, and Jamie Jones, The Martinez Brothers, Chris Liebing and Alex Arnout b2b with Clive Henry in Birmingham in association with Rainbow Venues.
Part 2 takes place at EGG LDN on Friday 21st October with Pete Tong, Cristoph, and Emanuel Satie, with a later event at Birmingham's The Rainbow Venues on Saturday 19th November with DJ EZ plus more TBC.
These dates follows DJ Mag's anniversary party at Space, Ibiza on 30th June with Anja Schneider, Derrick May, and a live stream party at Work with James Zabiela, Danny Howells and Danny Rampling James Zabiela.
EGG LDN has also played host to DJ Mag Sessions featuring Solomun, Dennis Ferrer, Tania Vulcano, Pan-Pot, Italojohnson, M.A.N.D.Y and Detroit Swindle.
"It's quite a milestone, electronic dance music was traditionally seen as disposable and throwaway, so for us to have stuck around for a quarter of a century — especially in the current publishing climate — is quite an achievement," said Carl Loben, editor of DJ Magazine. "Over the years DJ Mag has tried to reflect the whole spectrum of the music, which has grown exponentially since we've been alive. All contributors past and present, not to mention everyone who plays a part in our scene, have helped make the mag what it is today — the leading global publishing brand in electronic music."
—
Part 1: Saturday 8th October @ Egg London – Chris Liebing, The Advent, Enrico Sangiuliano, Familia At Egg London
Part 1: Saturday 8th October @ The Rainbow Venues, Birmingham – Jamie Jones, The Martinez Brothers, Chris Liebing, Alex Arnout B2b Clive Henry
Part 2: Friday 21st October @ Egg London – Pete Tong, Cristoph, Emanuel Satie
Part 2: Saturday 19th November @ The Rainbow Venues, Birmingham – Dj Ez + More Tbc