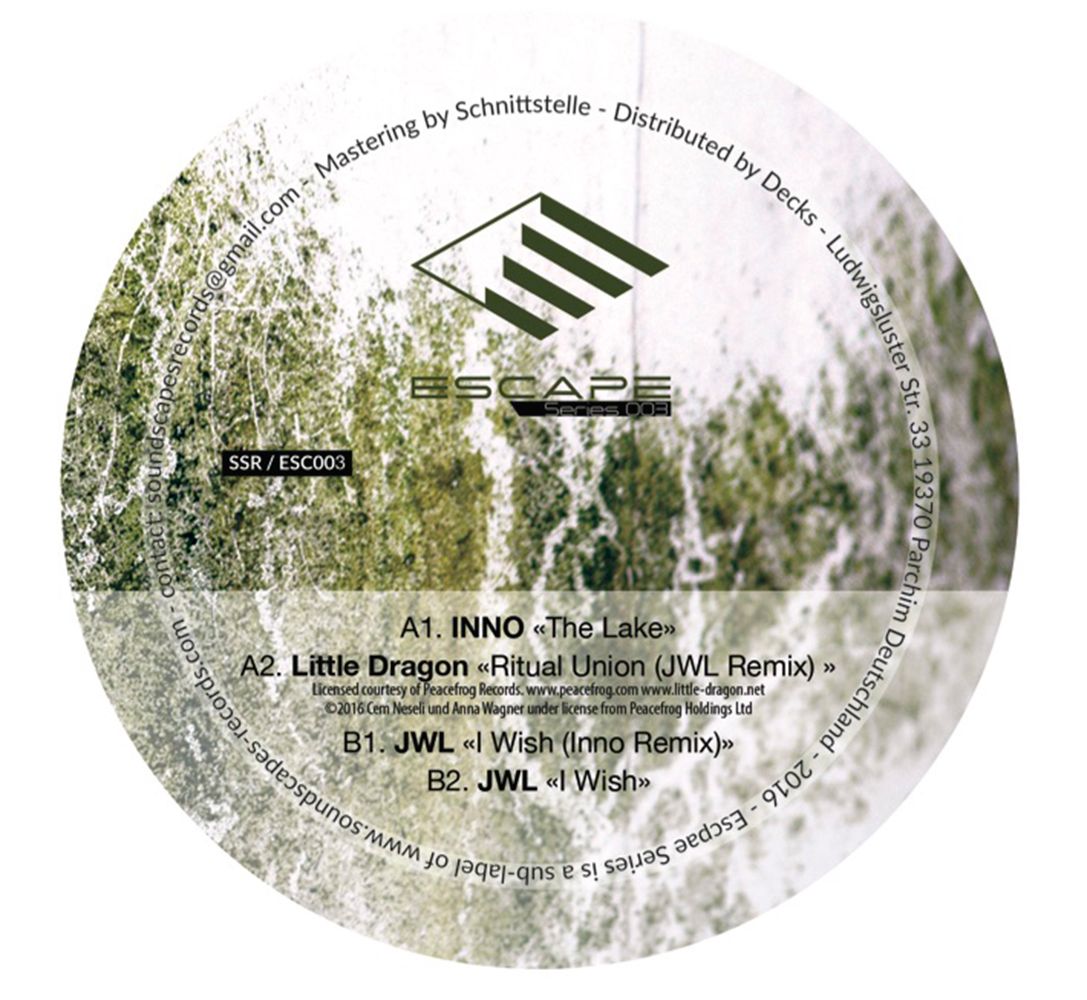 INNO & JWL - Escape Series 003
Italian DJ and producer Gioele Giacopelli alias JWL has released music by international labels including Pathway Traxx, which released his successful Disco Cuts EP, which held number one in multiple charts and got props by Ben Ufo. On the newest Escape Series 003 EP, he collaborated with a multi-instrumentalist and producer Giovanni Ferretti aka INNO.
The four-track EP starts off with INNO's The Lake, an electronica track with subtle club beat and click'n'cut influcences. JWL's remix of Ritual Union by Little Dragon keeps the original vocal, but changes the music direction to full-on house with compressed elements of the original song.
JWL keeps his house attitude on I Wish, a track changing its mood from reserved, introspective minimalism to melancholic house beat with piano and a vocal sample repeating mantra of a meditative wishful thinking: "I wish my mind was in this present moment". INNO softens the original track with liquid synth pads and expands its potential to rather experimental dimensions.
The various artists EP Escape Series 003 will be released on vinyl and digitally on January 27th via Soundscapes Records.