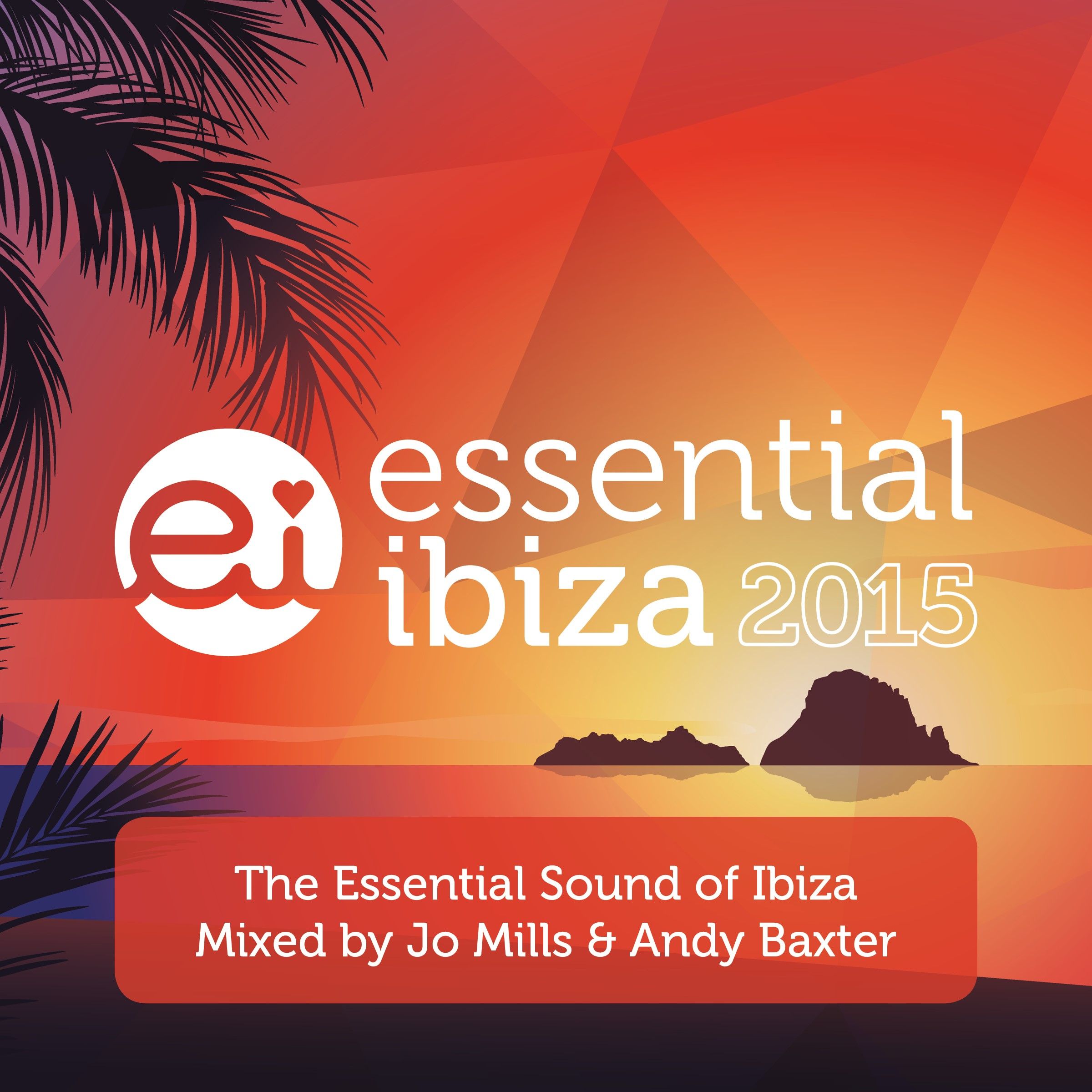 Mixed by Jo Mills & Andy Baxter - Essential Ibiza
Essential Ibiza is a double-CD aimed at those who love the underground sound of Ibiza.
Presented by EssentialIbiza.com, which is the ultimate news guide to Ibiza the album has been created for lovers of the island, by the people who help make the island tick.
CD1 is mixed by Jo Mills & CD2 is curated by Andy Baxter who are both well known & well loved DJ residents at Ibiza's cooler spots: including Pacha, Café Mambo, We Love Space, DC10 & Amnesia.
Essential Ibiza includes a collection of this summer's hottest underground tracks which have ignited crowds across the white island's freshest beach, day and club parties. Luke Solomon, Mr V, Kevin Saunderson, Jason Bye, Citizen, Subb-an, Enzo Siffredi, Asadinho, Andrea Oliva & Tigerskin all take you on a journey to the deeper side of techno & tech house which has been sending ripples throughout the Ibiza 2015 summer season.
Essentialibiza.com is the news resource for the Ibiza covering all aspects of the island with exclusive, behind the scenes reports, and unparalleled access to the DJs, promoters, club owners, hoteliers, bar owners, and island characters that make Ibiza the magical place that people love.
Essential Ibiza is available from 4th September as digital download, CD and via music streaming.
Track List – Essential Ibiza
CD01 Jo Mills Mix
01) Dirt Crew – Deep Cover (Vincenzo Remix)
02) Enzo Siffredi – People
03) Mr. V – Jus Dance (Dario D'Attis Remix)
04) Bontan & Sonny Fodera – Want To Know (Original Mix)
05) Nils Penner – I Can Be
06) Asadinho – Jaslemeré (#1)
07) Dantiez Saunderson & KPD ft. LaRae Starr – Place Called Home (Kevin Saunderson Deep Edit Dub)
08) Snilloc – Magratea
09) Luke Solomon ft. Sam Lynham – Stop The Riot (PBR Streetgang Remix)
10) Till von Sein & Tigerskin – Real Talk
11) GruuvElement's – Malazinga (Chus & Ceballos Iberican Mix)
12) Stefano Noferini, Luca M & JUST2, CMM – Raw House (Paul C & Paolo Martini
13) Citizenn ft. Aisha – Tied (Denney Remix)
14) Dario D`Attis – The Good Old Days (Original Mix)
15) Vidaloca & Piem – El Loco (Chus & Ceballos Iberican Mix)
16) Mark Jenkyns ft. Chickaboo – On Me
17) Yosa – Plastic People
18) Emanuel Satie – Cold Sweat

Cd02 Andy Baxter Mix
01) Andrade – Promise
02) Mr KS – Take A Trip
03) Shaun Reeves & Tuccillo – Seclusion
04) Andrea Oliva – Funk Obsession
05) Makcim & Levi – Thaiman
06) Tony Moreno & 2Vilas – The Truth
07) Johnny D – Believer
08) System2 – South Central (Politics of Dancing Remix)
09) Phil Weeks & D'Julz – Ligne B
10) System2 – Movin' (edit)
11) Jesse Perez – This Ain't No Rave
12) Jason Bye – Terry Land Subway
13) Subb-an feat. The Million Plan – Vapour Trails (Terrace Dub)
14) Stephanie Cooke – Holding On To Your Love (Acid Mondays Remix)
15) Ryan Crosson – On The Rise
16) Roland Klinkenberg – Nuages
17) Obas Nenor – I Love You (Andrés Remix)