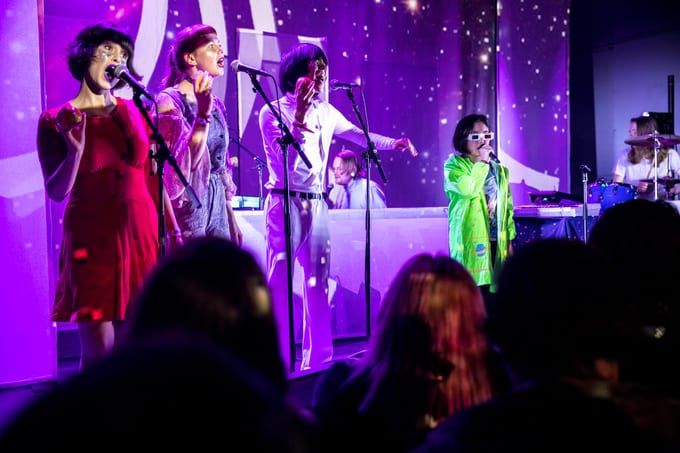 ETEP Moves Europe: Looking back at 4,001 ETEP shows
With 483 shows by 161 acts at 122 festivals, ETEP has generated a record number of bookings for the fourth consecutive year. Top acts included Superorganism, Zeal&Ardor, Altin Gün, Sigrid and Tamino.
With 19 festival shows, this year's highest scorer Superorganism managed to break the record number of shows that was previously held by SHAME last year. Eight new festivals, including Chinese event Clockenflap and Stereoleto in Russia will join the talent exchange programme in 2019, meaning that ETEP has expanded its geographical range even further.
ETEP 2018 Artist top 10:
Superorganism (gb) – 19 shows
Zeal & Ardor (ch) – 13 shows
Altin Gün (nl) – 10 shows
Sigrid (no) – 10 shows
Tamino (be) – 10 shows
Cari Cari (at) – 8 shows
Tshegue (fr) – 8 shows
Alma (fi) – 7 shows
Dermot Kennedy (ie) – 7 shows
Alice Merton (de) – 6 shows
ETEP 2018 Festival top 10:
Reeperbahn (de) – 33 ETEP acts
The Great Escape (gb) – 29 ETEP acts
Iceland Airwaves (is) – 16 ETEP acts
Waves Vienna (at) – 15 ETEP acts
Roskilde (dk) – 13 ETEP acts
Lowlands (nl) – 11 ETEP acts
Rock Werchter (be) – 11 ETEP acts
Tallinn Music Week (ee) – 11 ETEP acts
By:Larm (no) – 10 ETEP acts
Haldern Pop (de) – 9 ETEP acts
View the full ETEP results via http://www.etep.nl/