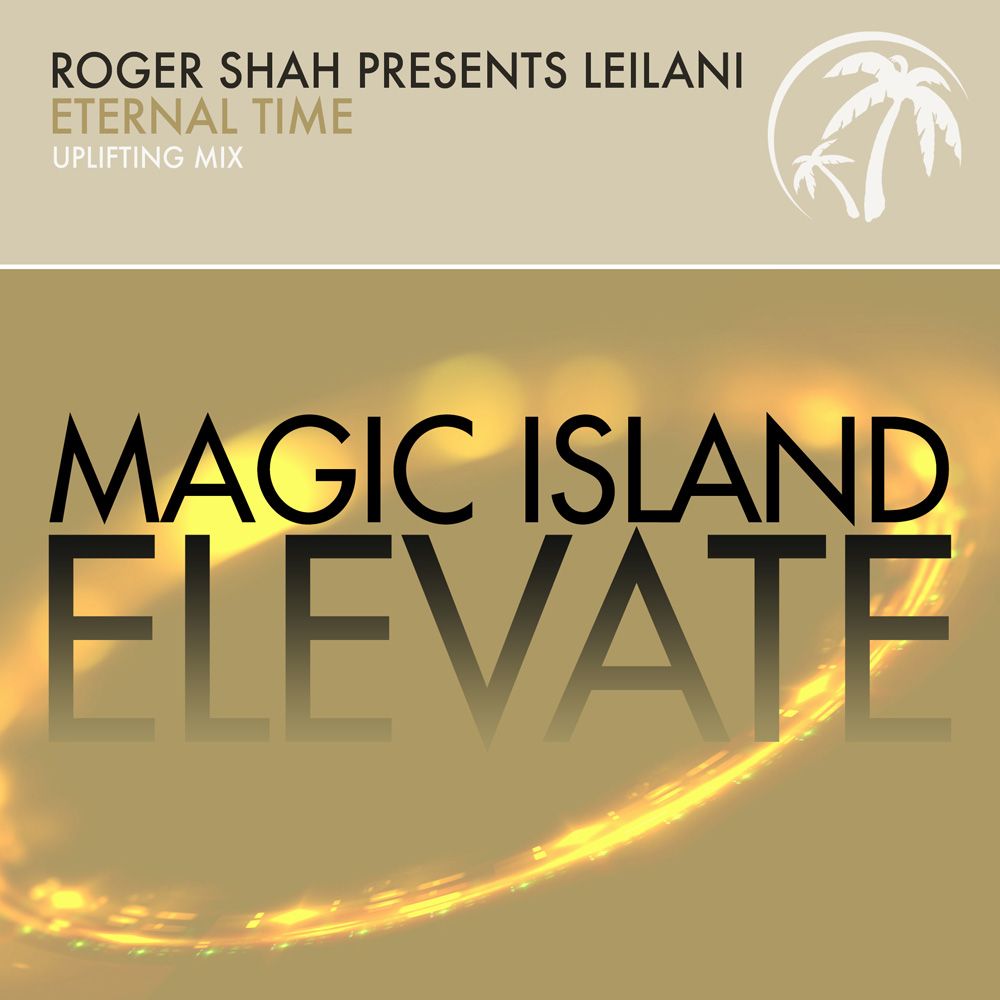 Roger Shah Presents LeiLani - Eternal Time
Through August's 'Dancing With A Ghost', Roger's already summer-satisfied the chilled, more Sunlounger-ish side of his mind. This month though sees him return to the very serious business of roadblocking clubfloors.
Through his new Magic Island Elevate imprint, the German producer's already caused waves most tidal in 2017 with his & Inger Hansen's refresh of the immortal 'Castles In The Sky'. For Elevate's next excursion, Roger's reteamed with the Hawaii-to-LA shuttling singer/songwriter LeiLani. Having scaled some heady Beatport chart heights together through 'Love Heals You', its successor 'Eternal Time' is primed to climb higher yet.
Given its first airing in the closing minutes of his 'Magic Island Vol. 8' mix-comp midway through the summer, with his Uplifting Mix, Roger delivers full justice to track. Discussing its composition, he says: "It's a very important and kinda personally emotional release for me. I wrote this song together with LeiLani after my mom passed away at the end of last year. I guess it was my way of dealing with the situation, to keep on making music, composing, whilst crying at the same time. It helped me a lot to make it through the loss".
Played out by a deliberately floor-provoking tempo, 'Eternal Time's substantial drums and brisk percussion rig a formidable platform the track. From there Roger floats in zephyr-ish harmonies, diffused, hovering, piano notes and super-heated pad & chord movements. LeiLani's expectant lyrics and blissed-filled song meanwhile cut straight to the heart of the track, lending it wistful 'endless summer' vibe.
You can listen/download to the track DJ Mag called (in the 8/10 September review) both "driving" and "genuinely affecting" here: https://magicisland.choons.at/eternaltime
Tracklist:
01. Roger Shah Presents LeiLani – Eternal Time
www.rogershah.net
www.facebook.com/rogershah
www.twitter.com/roger_shah
www.blackholerecordings.com
www.soundcloud.com/blackholerecordings
www.facebook.com/blackholerecordings
www.twitter.com/BlackHoleRec