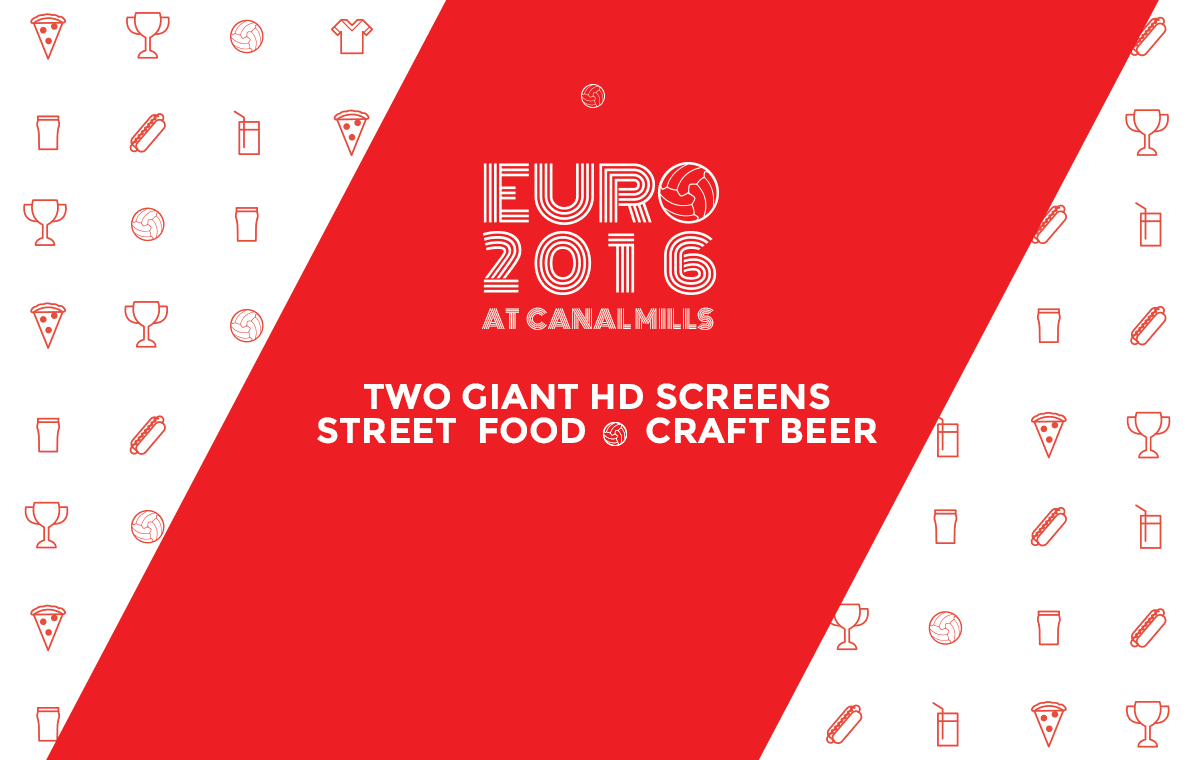 Euro 2016 at Canal Mills
Two giant screens, every single England match, plus craft beer, cocktails, street food and prosecco in a refurbished 18th century textile mill!
Come and enjoy the Euros in a relaxed setting with sofas, chairs and tables, two giant HD screens, a quality sound system, accompanied by a wide range of food and drink options.
We will be screening the following fixtures:
Saturday 11th June, 8pm
England vs Russia
Doors open: 5pm
Thursday 16th June, 2pm
England vs Wales
Doors open: 12pm
Monday 20th June, 8pm
England vs Slovakia
Doors open: 5pm
Followed by all the knockout stages should England progress.
Street food:
Boozy BBQ
Sela Pizza Slice Bar
Drinks:
Craft beer, cocktails, prosecco and pitchers
Entry is free.