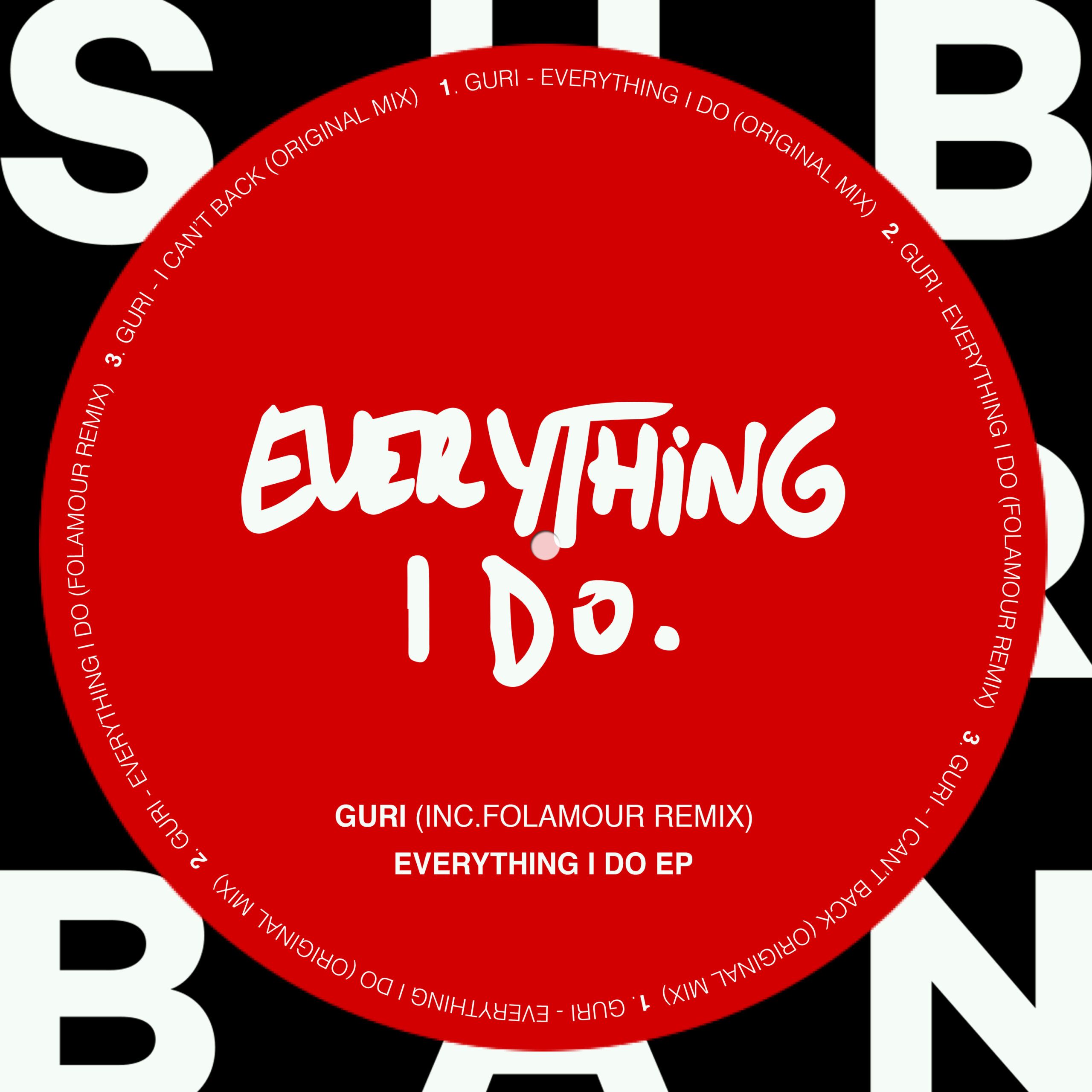 Guri - Everything I Do EP
"Everything I Do EP" is a delicate & expansive piece of work from Guri, representing a thorough growth in his career dating from his first "Freedom EP", a 2013 release on Sub_Urban label, which he is currently the A&R Manager.
With concealed chords & vocal samples, ferrying the space in-between the liquid spirited keys & the menacing drums.
Guri shared, "When I started working on "Everything I Do", I had just returned from holidaying in Berlin & the collection of different emotions were all sombre from all the parties & clubs I had visited. It became an inspiration to start work on a collage of all the feelings I had, sadness of missing the place & the joy of the beautiful things I experienced"
Folamour dives in with a spacey, drawing from a jazz influence & a progressive vibe to the "Everything I Do" remix, blending well the electric bass with the speech snippets. Bringing out a vacant brighter & jolly side that is undoubtful to rock the Balearic Island parties. In "I Can't Back", the closing track of the EP, Guri inserts a more funky & electric sound starred with a certainly fitting vocal chop. A solid production from the Sub_Urban Label Producer/DJ.
Press play & enjoy!!