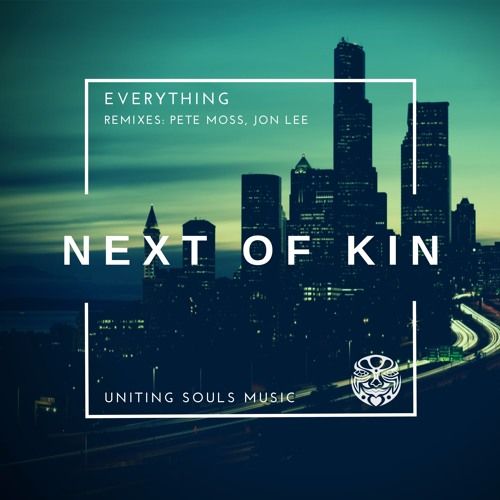 Next Of Kin - Everything
Seattle label Uniting Souls Music reaches across the pond and grabs London's Next Of Kin for "Everything", a deep bass-house workout that's sure to inspire some peak time floor action. A veteran producer under various aliases – previously holding down a radio show on Ministry of Sound – Next Of Kin has bounded forth under this latest nom-de-plume with top notch releases for Deep City Sound and Modern Revival alongside the likes of Doc Link, Demarkus Lewis, and Fred Everything.
"Everything" masterfully meshes influences from deep and tech house as well as the late '90s sound of UK garage to transmit a groovy late night roller. Vocal snippets deliver the catchy hook of the song's title while a punchy, dominating bass line and cool spacey pads keep the rhythm deliriously flowing.
Pete Moss, a welcome recurring remixer for Uniting Souls, accents the main track with a version that expands on the lush vibe, featuring swelling synths and the vocal hits given a subtle, slightly ominous treatment. Seattle's Jon Lee (Viva Recordings, NAM Recordings) is also on hand, providing a deep and moody remix of "Everything" that ebbs and flows with dynamic breakdowns and ringing musical passages. Along with Pete Moss's version, this mix gives a distinct view of the main track, completing a package that works for a variety of after-hours DJ situations. Uniting Souls in effect!
Label and Artist Links:
www.unitingsouls.com
http://soundcloud.com/nextofkinmusic