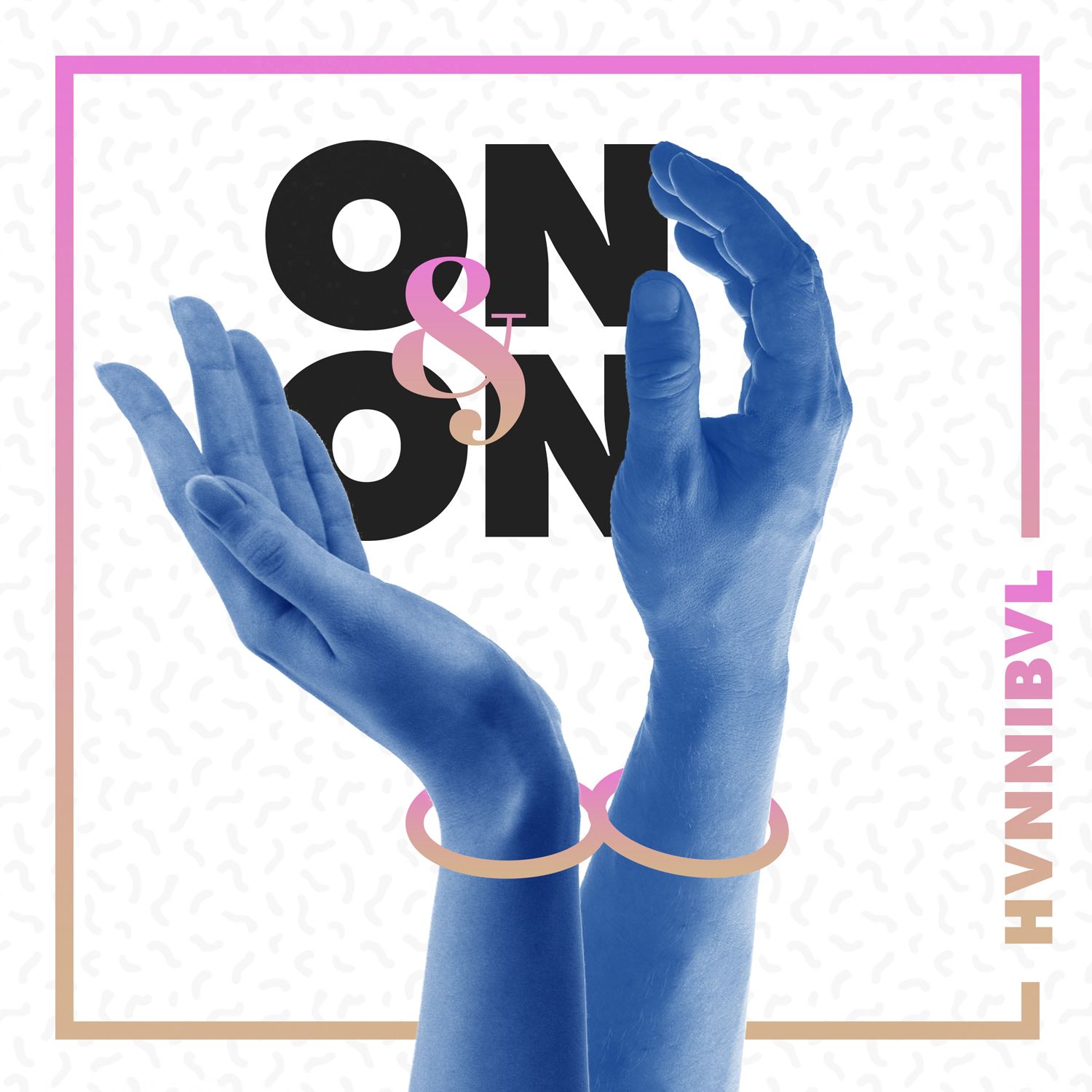 HVNNIBVL - On & On
"On & On" is the new single by producer, vocalist, songwriter, and audio engineer John J. Hannibal, aka HVNNIBVL. The 20- year-old artist has already garnered attention with previous release 'Lose' on Artist Intelligence Agency, which charted at #6 on Spotify's Most Viral Tracks in June 2016, racking up over 600 thousand streams and propelling it into Spotify's Fresh Finds Playlist.
HVNNIBVL has a host of collaborations under his belt, including Justin Caruso, Oliver Chang, Evan James, and Kill Them With Color. He has co-produced an original song with fellow producer R3hab, provided vocals for Gianni Marino (Djakarta Warehouse Project), It's Different and most recently he has collaborated with KDrew (Zedd album production).
Based in Buffalo, NY, Hannibal expressed his interest in music at the early age of 3, when he acquired his first drum set. Hailing from an artistic family, he learned from them the value and importance of art and music. Exposed to many different genres of music from a young age, he became fascinated by the way in which sound affects people, leading him to choose a career in music, even while still in Business school. His natural ability to produce and create beats, as well as his constant work in developing his own niche, lead to the release of his debut album in 2015, Pacific Dreams in which he sang, wrote, produced, and mixed in its entirety.
Drawing inspiration from a wide variety of sources, HVNNIBVL shies away from defining his influences in terms of genre. Citing that he is "influenced by anybody that does what they love to do, and shows passion with every ounce of doing it" he names a diverse range of artists that have had an impact on him, from Michael Jackson and Stevie Wonder, to Bruno Mars and Skrillex.
HVNNIBVL says of the new single: "Making 'On And On' was interesting because it was a track that came to fruition with different intent at the beginning. I wanted to make an accessible song, something everyone could enjoy, but something that didn't completely follow the EDM craze going on in pop music right now. With that in mind, I had the idea to make a Pop collab with an EDM producer with less of a 'drop' and more emphasis on the song itself. I originally made a layout of the song to send to some bigger producers to see if they wanted to recreate parts of it with me remaining the singer and writer. After noticing a busy period for most of the people we reached out to, my manager and I had been listening to it and he said to me 'yo this could actually make a really great stand alone track'. I had it in my mind all this time to gather a production collaboration, but failed to realize that I actually had laid out a damn near finished song already. After establishing that we could move forward with it as strictly a HVNNIBVL track, I added finishing touches to the production and we were ready to move forward.".
HVNNIBVL is currently working on a new and once again entirely self composed EP, and is working with both notable and up and coming artists alongside plans to begin officially touring in Summer 2017.