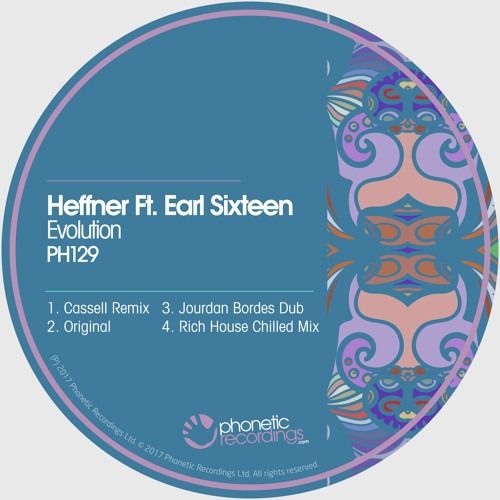 Heffner Ft. Earl Sixteen - Evolution
Evolution Ft. Earl Sixteen is a magical, kick back and get lost in the moment reggae track, full of live instrumentation and mind blowingly good Brass Sections. A timeless piece of new music produced & mixed by Richie Stephens, here with reggae tinged House remixes that are set to stand out from the everyday Norm.
Stuart Lloyd (Blur, Lee Perry, Bjork) teams up with Richie Stephens, who is also one of the UK's top groove drummers who has had the pleasure of working with Joan Armatrading, Jamiroquai & reggae artists such as Kewesi Johnson & Horace Andy.
Featuring Earl Sixteen alongside Stuart Lloyd on vocals, Earl's previous collaborations include Lee 'Scratch' Perry, Paul Daley's Leftfield (Album/Tour) & Dreadzone. Signing to Warner for his debut Album, Earl's 'Stepping Out' was also nominated for a MOBO award.
House Remixes courtesy of rising talents Cassell of Phonetic/Elrow fame and one of our favourtie producers Mr Jourdan Bordes who's releases have been gaining serious global Tastemaker support. Rich House steps up with a sublime 'Chilled Mix' perfect for those poolside/sunset sessions.