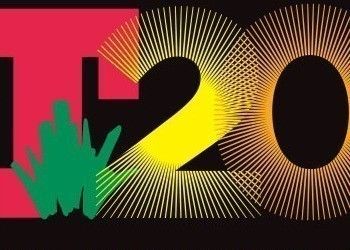 Experience the 20th Year of T in the Park
With less than 4 weeks to go until T in the Park celebrates 20 great years, festival organisers DF Concerts and founding partner Tennent's Lager have revealed that the 20th year celebrations are set to get even bigger.
A top line-up of DJs are heading to Kinross to get the party well and truly started on Thursday 11th July. Entertainment kicks into action on the Thursday night, starting the 4 day long celebrations in epic style with Sub Club residents Harri and Domenic at the helm in the Slam Tent. The duo behind Subculture – one of the longest running underground house nights on the planet – will serve up their legendary blend of house and techno to Thursday campers. Glasgow-based DJ and Highlife resident Brian d'Souza aka Auntie Flo, techno and house producer Marquis Hawkes, DJ and High Sheen co-founder Ben Martin, production duo Mia Dora and Glasgow collective Vitamins also feature on the Thursday. A limited allocation of Thursday Camping Upgrades are now available for fans looking to make the most of the long weekend from www.ticketmaster.co.uk.
Arcadia's Afterburner is set to become the hottest after-party destination for festival-goers. A brand new, special addition to the site for the 20th year celebrations, this spectacular fire and light pulsating structure will play host to big name DJs and mixing talent including Rudimental, Eats Everything and Claude VonStroke (who will take to the decks in the Afterburner after their T in the Park sets).
Also appearing over the weekend will be Far Too Loud, a.k.a. Oli Cash, who will bring his high-energy funk, big basslines, crazy edits, intricate production and big, dirty electro-house grooves to the Afterburner. A foundation stone of the 'Bristol Sound' and one of the jungle and drum & bass movement's biggest stars, DJ Die (who formed the Mercury Music Prize winning Reprazent with Roni Size) appears alongside lyrical genius Inja, and eponymous label and producer collective Chopstick Dubplate aka Jacky Murda, Tuffist, and Aries, are sure to get the crowd going with their trademark Chopstick flavour and junglist sound. Racknruin, Wardy, Napt, Vitamins, Jinx in Dub, Flash Mob will also feature over the weekend, whilst Wonka, Hostage, Bertie and Roman Nose will kick off the warm-up on the Thursday night.
The legendary Lords of Lightning are charged, primed and ready to dazzle at T in the Park when they bring their jaw-dropping, hair-raising show to Kinross for the first time. They'll be one of the highlights at Arcadia's Afterburner throughout the festival weekend, with their unmissable performance which features 4 million volts of raw electricity arcing between 2 men's brains.
Organisers have also added Anderson, McGinty, Webster, Ward and Fisher, Hacktivist, Sienna, MMX, Moya and Dolomite Minor to the T in the Park line-up today. Dundee's acoustic collective Anderson, McGinty, Webster, Ward and Fisher went down a storm on the T Break Stage last year, and started 2013 with a bang winning the Scottish Variety Award for Best New Scottish Band and being widely hailed as ones to watch by music critics across the country. Hacktivist supported Enter Shikari on their tour earlier this year – combining huge, devastating grooves with intelligent and insightful rhyme, they are sure to bring some relentless energy to T in the Park set.
Sienna hail from T in the Park's hometown Kinross, and their debut performance at the festival will be a special moment for the band and their fans. Their powerful harmonies and energetic songwriting make them this summer's must-see new band. Oxford's transfixing and hotly-tipped MMX released their brilliant debut album Child last year and have spent the last few months touring the UK with their cinematic guitar sound. Singer-songwriter Moya is spending the majority of the run-up to T in the Park touring with music legend Rod Stewart, and her soulful pop gems are sure to be a big hit with the T in the Park crowd. Southampton duo Dolomite Minor supported fellow T in the Park 2013 act The Strypes earlier this year, winning a host of new fans for their astonishing bluesy rock 'n' roll riffs and raw energy.
Experience the 20th year of T in the Park – tickets available now from www.tinthepark.com or www.ticketmaster.co.uk or by calling 08444 999 990. Boutique camping options in The Residence are also available for those looking for luxury living at T in the Park – check out www.theresidenceexperience.co.uk.