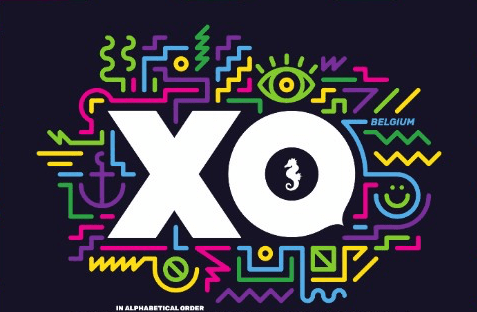 Extrema Outdoor Belgium announces Groove Armada, Loco Dice, Nina Kraviz, Seth Troxler, Maceo Plex + more
Masterminding a musical export out of Ibiza into the European festival calendar, Extrema Outdoor (XOBE) will once again transform Belgium into the entrepôt of electronic music. For over twenty years mastering the import of Ibiza into their Netherlands edition, and later on winning Best Newcomer at the Festival Awards for their Belgian expansion, the brand remains foremost yet fresh with the latest announcement.
The season opener for many locals and 'The Quality Music Holiday' for techno tourists, XOBE provides an open and shut case for what a seminal dance party should be. Since it's inception working with esteemed electronic brands the likes of Cadenza, Circoloco and Ushuaia, Extrema continue to their credit to work in this community; now, Elrow, ANTS, Hot Creations, Defected and locals La Rocca Revolution, Forty Five and Labyrinth Club join this force for good times.
With over 35,000 attending last year and 16 stages divided over the three days in 2016, this monumental event is set to make its mark evermore central on the European festival map. Backed up by a performance village and against the backdrop of the recreational lake of Kelchterhoef, Loco Dice, Nina Kraviz, Seth Troxler, Jamie Jones and a long list of international talent will provide an interstellar soundtrack. Surefire successes of 2015 from Maceo Plex to Kölsch to Black Coffee, to DJ Mag and Resident Advisor's respective top DJs Eats Everything and Jackmaster, will headline alongside a base of artists from the very foundations of club culture: Jeff Mills, Carl Craig, Groove Armada.
All of this with a beach and a camping for almost 5000 people, creates a true holiday feeling amongst the visitors.
Tickets are only available at the official website www.xobelgium.be – Don't buy tickets on other websites!
Lineup
Adriatique / Andrea Oliva / Art Department / Be Svendsen / Bjarki Live / Black Coffee/ Blawan / Caleb Calloway / Carl Craig/ DJ Tennis / Eats Everything / Gregor Tresher / Groove Armada dj set / Guti Live / Igor Vicente / Jackmaster / Jamie Jones/ Jeff Mills / Kölsch / Lauren Lane / Loco Dice / Los Suruba / Luke Slater / Maceo Plex / Marco Faraone / Mario Biani / Matador / Nic Fanciulli / Nick Curly / Nina Kraviz / Pan-Pot / Patrick Topping / Purple Disco Machine / Raw District / Recondite Live / Richy Ahmed / Riva Starr / Route 94 / Scuba / Seth Troxler / Simon Dunmore / Sonny Fodera / Tale Of Us / Tapesh / Toni Varga
Support from:
2Dirty / Absurd Live / Alec / Amelie Lens / Arno Stolz / Candice Heyns / Daan Donk / Dave Lambert / Delafino / Deltano / Dennlav / Dj Celik / Dj Licious / Eran Aviner / Fred Hush / Gewelt / Goldfox / Ishtar / Jan Van Biesen / Jeroen Delodder / Jerrymore / Joeri / Joyhauser / Kaiserr / Kapibara / Kijumba / Larsson / Linear Straight / Massaar / Michael Midnight / Mousa / Mr. Grammy / Nabil / Neon / Nick Bril / Nick Vallon / Nico Morano / Niels Feijen / Ode Maen / Philip / Roma / Rone Akassri / Sammir / Shéhérazade / Smith Davis / Stefano Merola / Stefano Richetta / Tofke/ Ugur Yurt/ Urban C / Vertier / Vision Machine / X-Ian / Younes