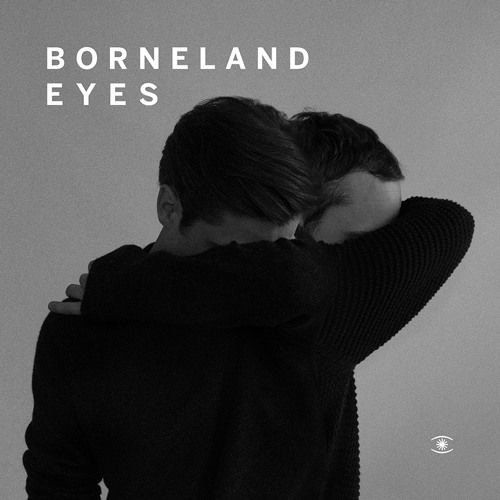 Borneland - Eyes – Remixes
Music For Dreams are re-releasing 'Eyes', the sublime debut single from Borneland featuring Line Gøttsche with new mixes on Friday 24th February 2017, due to popular demand.
The single, which has been remixed by The Kenneth Bager Experience and Turbotito, was the Borneland brothers follow up to 'Bug A Boo (Borneland Remix)' – a reworking of Destiny's Child all-time classic, that was featured on MTV and Billboard.
'Eyes' combines classic keyboard sounds individually championed by the brothers including Rhodes piano, Prophet 08 synth and characteristic SH-101 sub bass, with acoustic violin by Andreas Birk and soulful vocals by Line Gøttsche. This is a track that not only communicates the simplicity of life and the perdition of love for another person, its fragile vocal and compelling beauty just sticks in your head.
'Eyes' was the kick-off point for Borneland's national and international adventures and have since played the Biennale festival in Venice (IT), Serpentine Gallery in London (UK), Roskilde Festival (DK), Distortion Festival (DK), and music venue VEGA (DK). Furthermore, Borneland has been part of promoting the Danish infrastructure and have created the soundtrack for the Danish railways (DSB).
Borneland have also released remixes of artists such as Louis Petri, Roman Kouder and Patawawa. In collaboration with Sebastian Sartor, the most recent release is a cover of 'Work' by Rihanna with a Drake (US) mash-up featuring 'Come And See Me' by PartyNextDoor featuring a smooth vocal by New York based vocalist, Janelle Kroll. Sebastian Sartor is known for his work on the single 'King Push' by Pusha T – collaboration with Kanye West appearing on the album My Name Is My Name.
Born and raised far from Copenhagen's underground, in a village close to the sea, the graphic designer brothers Micki and Jonas Borneland started their journey in the countryside; leading to adventures in Copenhagen and now they are a transatlantic DJ-duo; Micki living and establishing a presence in New York and Jonas is flipping the records and ensuring their presence in Copenhagen.
Turbotito is the solo moniker of Filip Nikolic, a musician best known for being one half of daytime disco duo Poolside and a member of Ima Robot and Djosos Krost. Filip is also a producer and has produced music for Bonde Do Role, Azealia Banks, Baby Alpaca and many more. In 2016 Turbotito started his own label called Tito records, an outlet for Turbotito's solo material and collaborations with friends.
Kenneth Bager is Denmark's best-loved DJ and internationally renowned curator of chilled and Balearic music. Kenneth is also the promoter of the Apple Flower Festival and Copenhagen's legendary Coma Club. He hosts his own 2-hour weekly eclectic national radio show in Denmark on National Radio P6, and a weekly show on Ibiza Sonica plus he has just launched his own streaming channel; Music For Dreams radio on Musicfordreams.dk with a 'Music For Dreams Radio' app available to download to I-phones from Appstore. Kenneth released 2 artist albums, 'Premiere Classe' and 'Follow The Beat', under his alias The Kenneth Bager Experience in 2016.
Borneland 'Eyes' feat. Line Gøttsche is released on Friday 24th February on Music For Dreams
Tracklist:
1. Borneland – Eyes (feat. Line Gøttsche) [Radio Edit] 2. Borneland – Eyes (feat. Line Gøttsche) [Extended Mix]
3. Borneland – Eyes (feat. Line Gøttsche) [Turbotito Remix]
4. Borneland – Eyes (feat. Line Gøttsche) [The Kenneth Bager Experience Remix]
https://www.soundcloud.com/borneland
https://www.facebook.com/borneland
http://www.kennethbager.dk
http://www.soundcloud.com/musicfordreams
http://www.facebook.com/musicfordreams