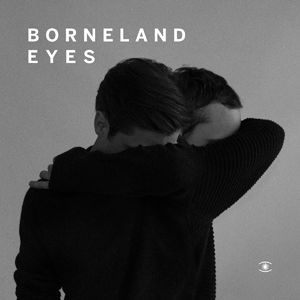 Borneland - Eyes
Music For Dreams is releasing the extraordinary debut single from Borneland entitled 'Eyes' on Friday 20th November 2015.

The long-awaited release by Jonas and Micki Borneland follows their successful reworking of Destiny's Child all-time classic 'Bug A Boo' last year, which was featured on MTV and Billboard.
The hotly tipped Danish brothers are one of the country's most prolific new DJ duos, playing 3-4 gigs a week in Denmark and across Europe. Having established their name with a string of several successful bootlegs, they decided the time was right to launch their own release in the shape of the sublime, eclectic single 'Eyes'. The track combines classic keyboard sounds individually championed by the brothers including Rhodes piano, Prophet 08 synth and characteristic SH-101 sub bass, with acoustic violin by Andreas Birk and soulful vocals by Line Gøttsche. This is a track that not only communicates the simplicity of life and the perdition of love for another person, its fragile and compelling beauty just sticks in your head.
Born and raised far from Copenhagen's underground scene, in a village close to the sea, the graphic designer brothers Micki and Jonas are inseparable like force and matter, but still as distinct as fire and water. While one blends sounds on their beloved keyboards, the other has enthusiastically taught himself how to play bass. With twisting and turning melodies, ear-catching electronic beats and the humbleness of acoustic bass, Borneland bring a sense of soul to pop.

The phenomenal debut single will be released by well-respected Music For Dreams record label, with its legendary frontman Kenneth Bager manning the controls. The single 'Eyes' will be available on all digital platforms with a limited edition vinyl version available in a few carefully selected record stores.
Borneland 'Eyes' is released on Friday 20th November on Music For Dreams