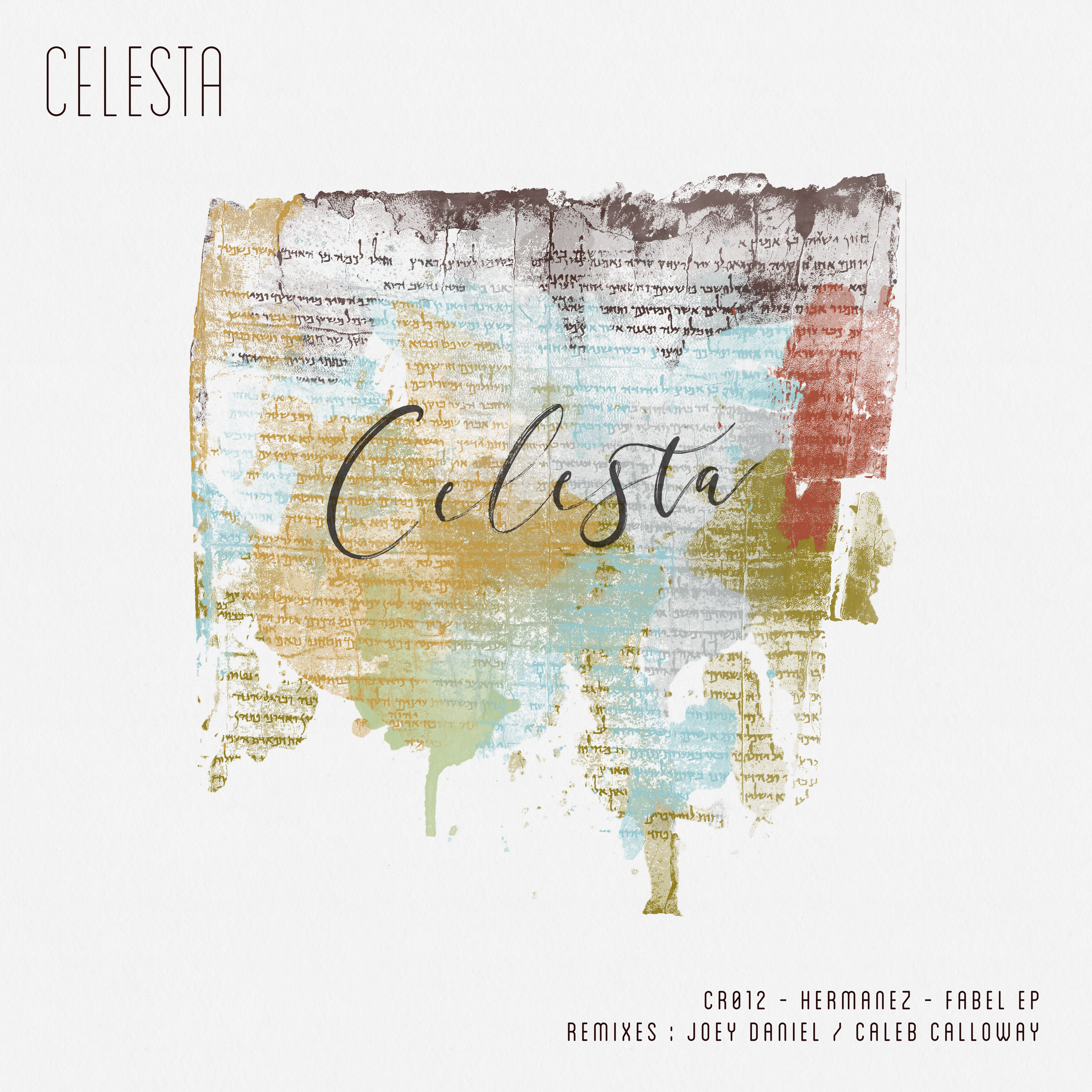 Hermanez - Fabel EP
Belgian producer Hermanez releases on AJ Christou's Celesta Recordings this November, featuring two original tracks and remixes from Joey Daniel and Caleb Calloway.
Hermanez has enjoyed a steady rise in the world of electronic music with releases on Noir Music, Memoria Recordings and Kindisch supported by the likes of Luciano, Loco Dice, Reboot and the Belgian's next release on Celesta Records enables Hermanez continued growth as a respected taste-maker.
'Fabel's' title track see's Hermanez show his producing prowess with exceptionally clean cut drums which allow ethereal atmospheres, enticing melodies and detuned transitions to float around the track effortlessly whilst being underpinned by an exuberant bass line. 'TAO' follows a similar musical vain to 'Fabel' except otherworldly atmospheres are exchanged for a heavily modulated vocal that transforms the track and provides a memorable hook.
Dutch producer Joey Daniel contributes with a tasteful remix of 'Fabel'. Whilst retaining a similar vibe to the original, Daniel puts his own stamp on the track with swinging percussion, adding more groove centred around a punchy low end. Caleb Calloway, now based in Berlin, closes the release with his take on 'Fabel'. Distorted drum loops and well composed synth melodies breathe new life into the Hermanez original.
Hermamez' 'Fabel EP' drops on Celesta Recordings on 23rd October 2017. Tracklist:
1. Fabel(OriginalMix)
2. TAO
3. Fabel(OriginalMix)
4. Fabel(OriginalMix)