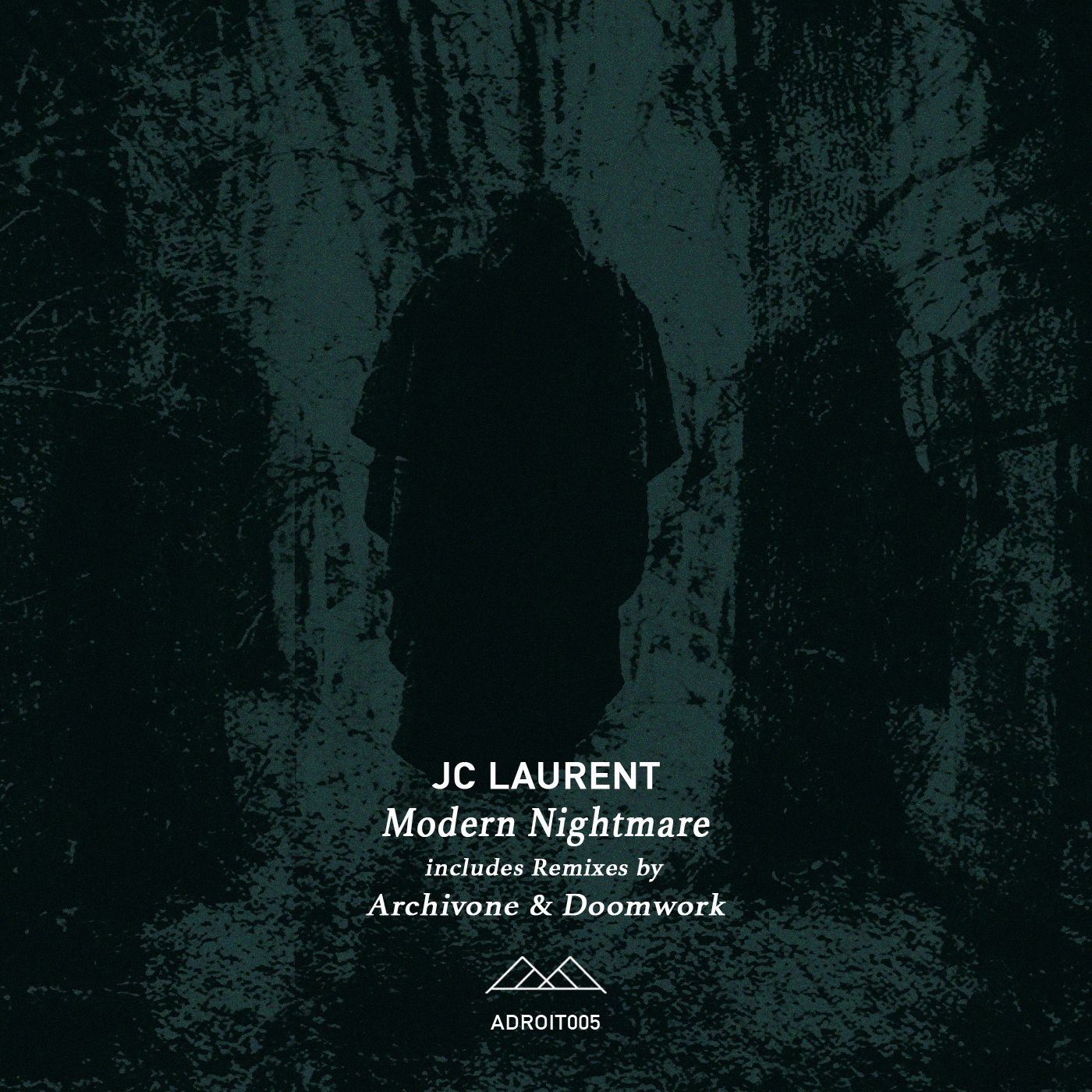 JC Laurent - Modern Nightmare
French producer JC Laurent releases on Adroit Recordings this October, featuring three original tracks and remixes from Doomwork and ArchivOne.
Producing and DJing under the JC Laurent alias has led the French born musician to release on a variety of respected labels such as Coincidence, Decoy Records and Hidden Recordings which has allowed him to play alongside some of techno's most respected names including Ben Klock, Marcel Dettmann and DVS1. 'Modern Nightmare' sees Laurent continue to release his signature style of industrial techno.
'Fluctuating severity' instantly opens the release with a pounding kick and a low end rumble that relentlessly pushes through the entire track, later joined by a host of percussive switch ups which allow a progressive synth line to gently evolve. The second Laurent original on the EP 'Exciting Things' gives no respite from the brutally heavy drums which cleverly interact with a simple yet wildly effective synthesised pattern and is broken up by an occasional reverb soaked vocal sample.
The final original track on the release is 'Modern Nightmare', still with Laurent's trademark distorted drum track, he this time adds a more melodic tone to the composition with spaced out hypnotic bells that swell and constrict as the track progresses. The release also includes two remixes, Doomwork contributes more swing and shuffle in his version of 'Fluctuating Severity' whilst ArchivOne's up-tempo take on 'Modern Nightmare' has a high-octane polyrhythm that entrances the listener.
JC Laurent's 'Modern Nightmare' drops on Adroit Recordings on 2nd October 2017 Tracklist:
1. Fluctating Severity (Original Mix)
2. Fluctating Severity (Doomwork No End Remix) 3. Exciting Things (Original Mix)
4. Modern Nightmare (Original Mix)
5. Modern Nightmare (ArchivOne Remix)