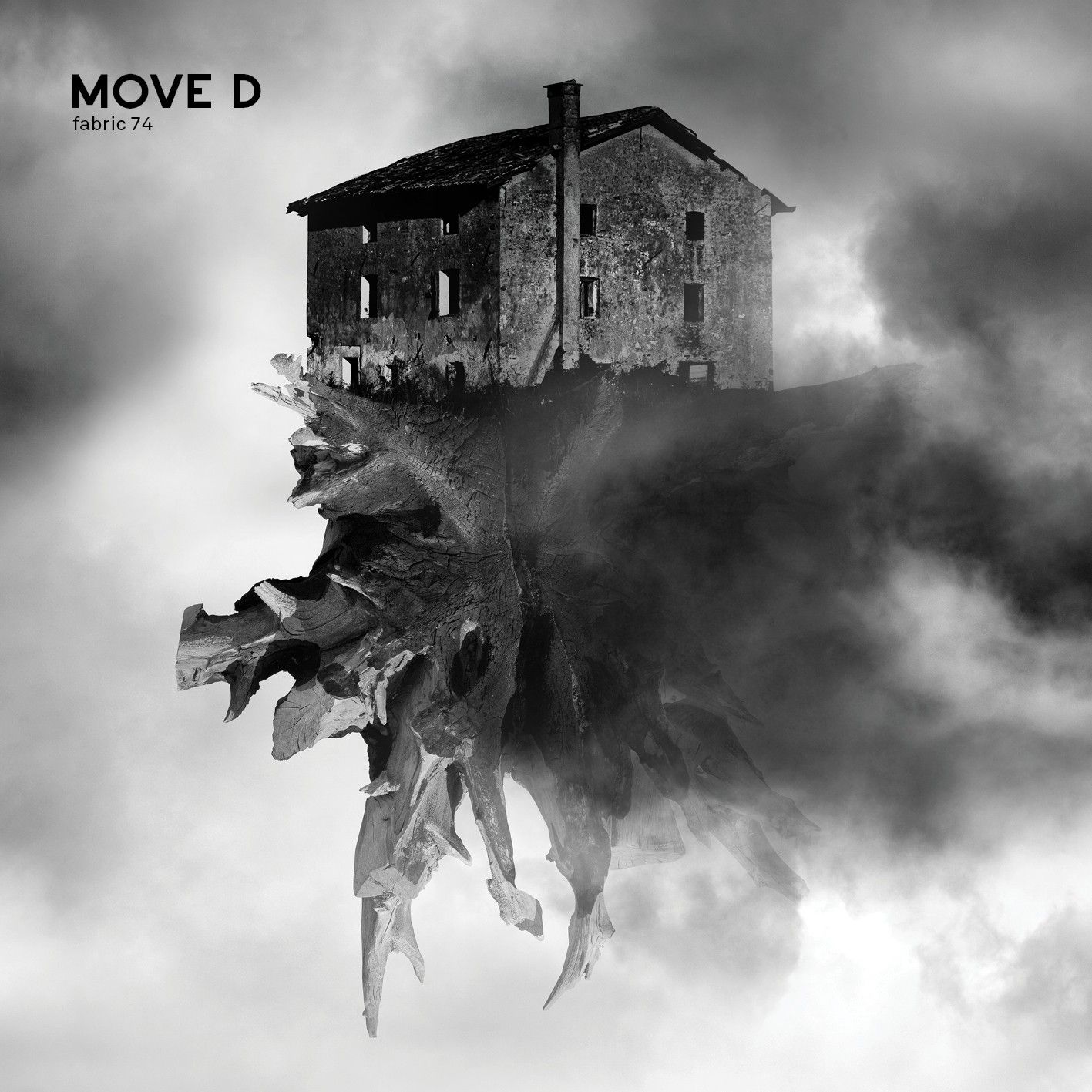 fabric 74: Move D
Move D aka David Moufang steps up for the latest in fabric's compilation series, fabric 74, due late February 2014. Moufang is one of modern electronic music's most beloved souls with a long and varied musical history with roots in 60s and 70s jazz, psychedelic, rock, soul and early electronica.
Making his first appearance on vinyl as part of a school bands competition in 1983, it was only another four years before he started toying with the medium as a DJ, playing funk, soul, hip-hop and proto-house. In the 90's things began to move fast with the inception of his Source Records imprint, early productions (including the debut Move D LP 'Kunststoff' – Source Records, 1994) and the beginnings of a 26 album relationship with close friend, the late Pete Namlook. Since then, Moufang has become an unassuming heavyweight in house music as a producer for countless forward thinking labels, a collaborator and a truly original selector.
"The first time I heard about fabric was through an old friend: Peter (Baby) Ford – it must have been the early 2000s – way before I ever got booked to play there. He told me about fabric being the only good club left in London, supporting the underground scene, which by its nature made the event something very special to me, and it still is. Playing room 1 or room 3 in fabric is quite an experience for every DJ – the same most likely counts for room 2 too – I just never happened to play there myself…" – Move D
In Fabric74: Move D, David has created a mix which oozes the melodic qualities that he's made his own in his career as a DJ. Drawing inspiration from his sets for Freerotation, where he's famously brought himself and the crowd to tears with his music, the mix is a master class in emotive selections. House with a capital H dominates the mix, with Moufang setting his stall out early with Roy Davis Jr's oft overlooked 'Under Tha Sun' and the soaring soul of Liberty City's 'Some Lovin'' sitting either side of inimitable Tenaglia collaborator Liz Torres to get things moving.
Other classic nods come from K-Alexi with his dub of MD III 'Shake That Body' and Dj Pierre's 'Annihilating Rhythm' as Darkman but we're also treated to cutting edge sounds from David's frequent Magic Mountain High collaborators JuJu & Jordash and Last Magpie's unholy bass cut, 'Roots', as the mix hits its peak. Closing out with a spaced-out finale, the fresh unreleased Move D / D-Man cut 'Luvbyrds' slips into Willow's 'Feel Me' before Smallpeople and Christopher Rau's pacey, introspective 'Unke' gently tapers the mix out.
As with all Move D sets, fabric 74 displays the length and breadth of what deep house is and what it can be and does so in a way that manages to be both slick and dynamic. Magic, as ever, from Move D.
Released: 24th Feb 2014 (UK/ROW)
U.S. Release: 24th Feb 2014 (digital) / 4th Mar (CD)
Tracklist:
01 Roy Davis Jr. – Under Tha Sun [Downtown 161]02 Liz Torres – Your Love is All I Need (Dub Mix) [Luxor]03 Liberty City – Some Lovin' [Murk]04 M.ono – Holding Back California [Rose]05 Jamie Trench & Angus Jefford – Bringin' Tha Heat [Roots For Bloom]06 Earl Jeffers – The Goose [Catapult]07 Darkman – Annihilating Rhythm (The Destruction Mix) [Strictly Rhythm]08 MD III – Shake That Body (K-Alexi Dubs You The Right Way Mix) [Blackball Muzik]09 Dom 877 – Do It Right [877 Records]10 Juju & Jordash – Loosey Goosey [Dekmantel]11 Christo – New Jazzno [Room With A View]12 Last Magpie – Roots [Losing Suki]13 Move D / D-Man – Luvbyrds [unreleased]14 Willow – Feel Me [Workshop]15 Smallpeople & Rau – Unke [Smallville]