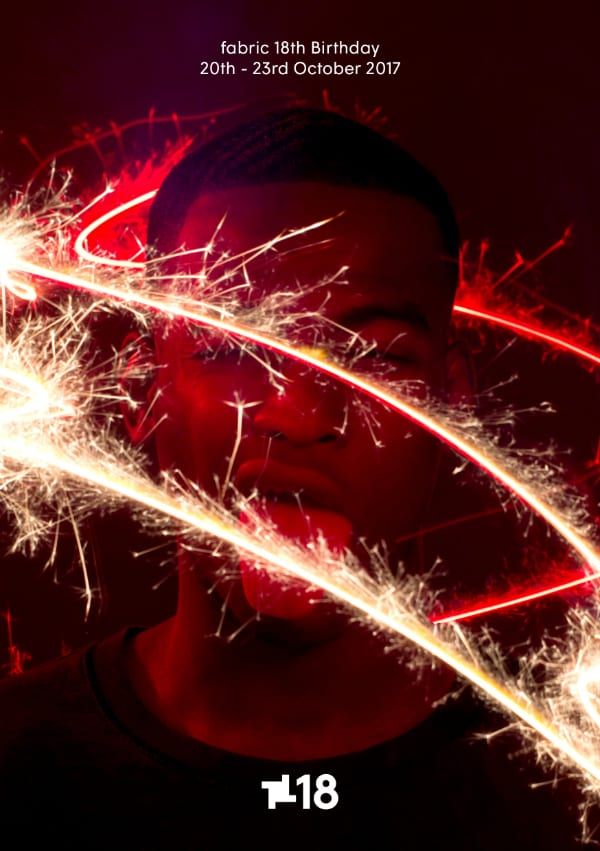 fabric is 18! DJ Hype, Hazard, Ricardo Villalobos, Blawan and more land for the celebrations this October
The 18th birthday is the coming of age event. On our home turf in the UK it's when you can legally buy yourself a drink, have your say in the merry-go-round of British politics and play your part in the criminal justice system on jury service. In fact, most societies around the world see their offspring as mature enough to leave their adolescence behind and become bonafide adults when they hit the magic number of 18.
Beyond the context of human personal development, amidst our mass of bricks, sound systems and lasers we're reaching this landmark age in October. Between now and 1999 there has been an epic amount of hard work, love, sweat, tears, support and campaigning that have brought us to where we are now. We're all the more grateful to be here after missing our 17th birthday last year and are ready to make up for lost time at our 18th, washed down with a pitcher of gratitude.
fabric 18th Birthday Weekend
20th – 23rd October
Friday
FABRICLIVE
ROOM ONE:
DJ Hype, Hazard, Dub Phizix & Strategy, Randall b2b Total Science, Logan D b2b Voltage, Hugh Hardie b2b Keeno, Skankandbass
MCs: GQ, IC3, Bassman, Ruthless
ROOM TWO:
Kahn & Neek, Chimpo (Dubplate Set), Egoless (Live), Kaiju, Chonk Mob, Blazey Bodynod
Saturday – Monday
fabric: 30 Hours of Non-Stop Music
ROOMS TBA:
Craig Richards, Terry Francis, Ricardo Villalobos, Abdulla Rashim, Ben UFO, Blawan, Donato Dozzy B2B Peter Van Hoesen (DJ/Live Hybrid), Hammer, Jay Clarke, Margaret Dygas, Nicolas Lutz, Raresh, Voigtmann
+ surprise guests
Full listings for October – December www.fabriclondon.com
77a Charterhouse Street, London, EC1M 6HJ
+44 (0) 207 336 8898
[email protected]