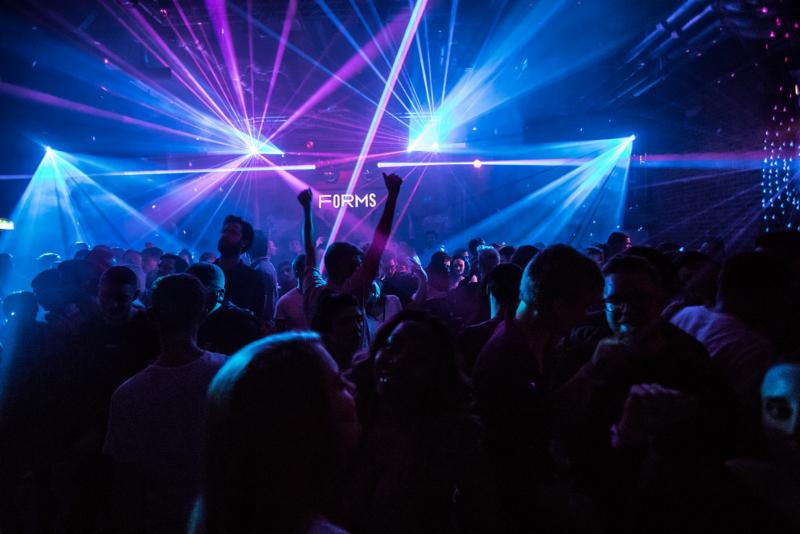 fabric lines up 3 huge partnerships for Forms
fabric reveal three huge partnerships for Forms, their regular Friday night series that launched earlier this year. Showcasing the full spectrum of house music, Forms provides a vital platform for house music's next generation, performing alongside a range of internationally-recognised stars.

Kicking off the autumn season, the new run of dates starts with a collaboration with Yousef's Circus on Friday 7th September. The Circus boss is joined by New York legend Dennis Ferrer, with FLOW boss Franky Rizardo also billed, and a live set from Matador. A string of up-and-coming talents also join, with ANOTR, Nasser Baker and Cici bringing a serving of fresh house sounds.
Friday 21st September sees Forms joining forces with Shall Not Fade. Chicago house staple Derrick Carter leads the proceedings, alongside dynamic Rush Hour talent Tom Trago. A number of hotly-tipped artists join them, including Folamour, Frits Wentink, Earl Jeffers, Jay Carder, LK and KGW.
Forms regular Monki returns for another Monki & Friends collaboration on Friday 5th October. Seminal house producer Louie Vega brings his infectious Latino sound to the club for the first time since 2005. Chicago producer Jamie 3:26 and Houndstooth staple Marquis Hawkes are also lined to play alongside Vega and Monki, while rising artists DJ Caspa and Leisure Life round off the bill.
Tickets are now on sale for the new set of Forms shows via:
www.fabriclondon.com/club/listings/forms

+++
NEWLY ANNOUNCED:

Friday 7th September
Forms x Circus

ANOTR
Cici
Dennis Ferrer
Franky Rizardo
Matador (Live)
Nasser
Yousef

Friday 21st September
Forms x Shall Not Fade

Derrick Carter
Tom Trago
Folamour
Frits Wentink
Earl Jeffers
Jay Carder
LK
KGW

Friday 5th October
Forms x Monki & Friends

Louie Vega
Monki
Jamie 3:26
Marquis Hawkes
DJ Caspa
Leisure Life: Andrew Hill, Grainger, Swoose
FULL FORMS LISTINGS:

Friday 20th July
Forms x Housekeeping Records

Pan-Pot (All Night Long)
Housekeeping
Badin Brothers
Marcello Miele
William Noble

Friday 27th July
Forms

Claude Vonstroke
Paranoid London (DJ Set)
Asquith
Elliot Adamson
Big Miz
Brame & Hamo
Andrew Hill

Friday 3rd August
Forms x Avotre Presents

Santé
Sidney Charles
AJ Christou
Andrew Kay
Pat Wilson
Rossi

Friday 10th August
Forms

Totally Enormous Extinct Dinosaurs (DJ Set)
Heidi
Hugo Massien
Leisure Life: Andrew Hill, Grainger, Swoose

Friday 17th August
Forms x Swing Presents

Davide Squillace
Max Chapman
Leftwing & Kody
George Smeddles
Gorgie Marshall

Friday 7th September
Forms x Circus

ANOTR
Cici
Dennis Ferrer
Franky Rizardo
Matador (Live)
Nasser
Yousef

Friday 21st September
forms x Shall Not Fade

Derrick Carter
Tom Trago
Folamour
Frits Wentink
Earl Jeffers
Jay Carder
LK
KGW

Friday 5th October
forms x Monki & Friends

Louie Vega
Monki
Jamie 3:26
Marquis Hawkes
DJ Caspa
Leisure Life: Andrew Hill, Grainger, Swoose
+++
LINKS & FURTHER INFO
FABRIC:
www.fabriclondon.com