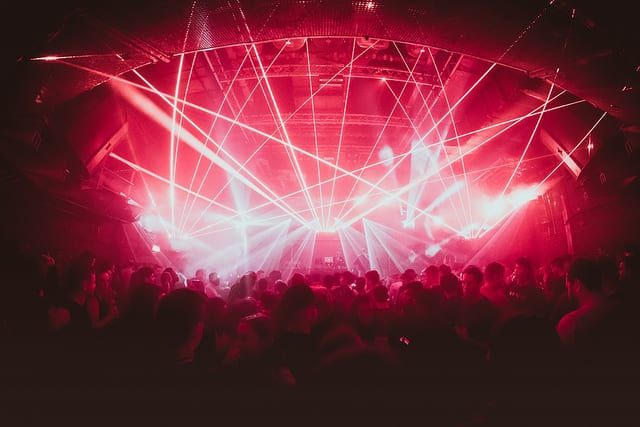 fabric Lock In Huge Names For FABRICLIVE, Forms And Saturday Nights
As the club hits full stride in 2019, fabric locks in huge names for FABRICLIVE, Forms and Saturday night parties.
Continuing on their journey to present the underground sounds that are such an essential part of UK culture, FABRICLIVE has once again enlisted some of the most integral and trailblazing brands working in bass music, as well as channeling the spirit of fabric XX to welcome back beloved series royalty. On Friday 12th April, SW4 bring an exhilarating first taste of the Clapham Common festival to Farringdon's doorstep, while drum and bass don A.M.C returns with riotous party Energy and legendary pirate radio station Flex FM lock down Room Three with ferocious results. Further highlights come in the form of RAM Records alumni Culture Shock launching his new album in Room One on Friday 24th May and a blistering full club takeover from Grime Originals that's simply not to be missed on Friday 3rd May. Full lineups will land in the coming weeks, with limited £10 early bird tickets and group tickets (admits 4 before 11pm) for £20 available now from Resident Advisor.
Cementing its position as one of fabric's most revered series, Forms leads the way in recruiting the most sublime selectors and electronic music artists making waves across the globe. The bill on Friday 5th Aprilcertainly reflects that, as a very Special Guest TBA rubs shoulders with tech house maestro Secondcity, rising Irish talent Rebuke and fabric regular Tommy Vercetti. Part of Eric Prydz's imprint Pryda Presents, Cristoph leads the charge on Friday 26th April, joined by the genre-hopping sensibilities of Moon Boots, veteran of the scene Jody Wisternoff and Made By Pete.
While Friday nights burst with talent, the Saturday parties are just as impressive. Sam Paganini's acclaimed label JAM hosts Room One on Saturday 6th April, comprising of the Italian producer himself, Lewis Fautzi and Zøe, as Barac & Andrey Pushkarev prove just as unmissable for fans of crisp Romanian house on Saturday 13th April. Techno is the order of the day for a Redimension takeover on Saturday 27th April as leading light of the genre Joseph Capriati, Fur Coat, Gianni Callipari and Jay Clarke touch down, while nomadic house duo Bedouin, Adam Port, Rebekah and more provide the infectious soundtrack on Saturday 20th April.
All tickets available from: https://www.fabriclondon.com/club/listings

Friday 5th April 2019
Forms

Special Guest TBA
Secondcity
Rebuke
Tommy Vercetti

Saturday 6th April 2019
JAM

Sam Panganini
Lewis Fautzi
Zøe

Friday 12th April 2019
FABRICLIVE

Road To SW4 x A.M.C Presents Energy x Flex FM

Saturday 13th April 2019

Barac & Andrey Pushkarev

Friday 19th April 2019
FABRICLIVE

Eatbrain Night x ProgRAM x Skankandbass Records

Saturday 20th April 2019

Room One
Bedouin
Adam Port
Terry Francis

Room Two
Rebekah
Ansome (Live)
Faux Naïf

Friday 26th April 2019
Forms

Cristoph
Moon Boots
Jody Wisternoff
Made By Pete

Saturday 27th April 2019

Room One
Joseph Capriati
Fur Coat
Gianni Callipari

Room Two
Roi Perez
Jay Clarke
More TBA

Friday 3rd May 2019
FABRICLIVE

Grime Originals Full Club Takeover

Friday 10th May 2019
FABRICLIVE

Integral Records x Sine Series: 4th Birthday x Uprise Audio

Friday 24th May 2019
FABRICLIVE

Culture Shock Presents: Sequence x Neosignal x 877 Records

Friday 14th June 2019
FABRICLIVE

Dispatch Recordings x Sofa Sounds

Friday 28th June 2019
FABRICLIVE

Stanton Warriors Album Launch x Punks Music Takeover

Full details and tickets at:
fabricldn.co/2019-schedule

LINKS & FURTHER INFO

FABRIC:
www.fabriclondon.com