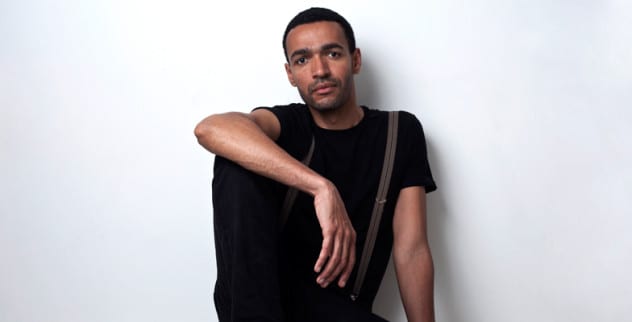 Global Underground announce Patrice Bäumel album launch parties in London & Berlin
Global Underground has announced launch parties with Patrice Bäumel in London and Berlin in support of their signature city album series release GU42: Patrice Bäumel – Berlin.
Parable & Patrice Baumel present: Global Underground 42 Album Launch will be held at FOLD in Canning Town on Saturday 6th April, with the Berlin party being held at Kater Blau on Sunday 7th April.
The rare and intimate appearance from Patrice, comprising a 5-hour set, will take place in a new institution in the heart of East London's Canning Town. The Berlin-style arts/work centre is home to music and creative studios and FOLD, a 500 capacity state-of-the-art performance space that fits perfectly with Patrice's uncompromising interpretation of techno. Patrice will perform a 5-hour set, supported by Aidan Doherty.
On Sunday 7th April, Patrice Bäumel celebrates the launch of GU42: Berlin in the city that inspired the album, with a special extended set. The event at Kater Blau features support from Oliver Koletzki, Britta Unders (Britta Arnold & Unders) and Mimi Love. Tickets can be purchased on the door only. Patrice says: 'There is no hiding during longer sets, sooner or later the dj has to leave the comfort zone and step into the unknown. That is where the magic happens.'
The album, which is part of the pioneering DJ mix album series, is a tribute from the German DJ and producer to his second home and is due for release on Friday 29th March 2019. The album, which follows the last Global Underground city series installments by Solomun, and James Lavelle, is part of the pioneering DJ mix album series which includes alumni such as Sasha, Carl Cox, Deep Dish, Paul Oakenfold, Danny Tenaglia and John Digweed.
GU42: Patrice Bäumel, Berlin is a tribute from the German DJ and producer to his second home, the album will be available as a double CD, plus digital and streaming formats, and a limited Collector's Edition 2xCD box set with 110-page photo book containing photographer Dean Belcher's images of Berlin and 4×12 inch square art prints.
Expertly programmed and mixed, GU42 comes as Patrice Bäumel's career continues to flourish amongst his string of powerful releases on Kompakt and Afterlife plus his hallowed remixes. His ability to work crowds and deliver powerful experiences is exemplified here. Featuring 49 tracks from established artists and new talent alike, the two mixes include original works from Patrice himself (with three exclusives 'Expanse', 'Collider', and Mutant Voices'), alongside Phil Kieran, Guy J, Shlømo, Ripperton, Pig&Dan, Markus Guentner, Swayzak, Matthew Dear, Adam Port and many more.
Patrice's choice of Berlin was simple; it represents the "epicentre of the electronic music world. There is no club scene anywhere else that offers the diversity, freedom, rawness and sheer size of Berlin's nightlife". This rings true for many who've found the new German capital to be a beacon of freedom, but the city has held a special attraction for him for as long as he can remember. The son of a music journalist father and art historian mother, Bäumel was born in the small East German town of Freital in the communist Eastern Bloc.
Although he grew up behind the Iron Curtain, due to Patrice's father's job, music was constantly on around the house during his childhood, from free jazz, Frank Zappa, Nick Cave, Laurie Anderson through to rock and punk bands like The Rolling Stones, The Velvet Underground, Sex Pistols or The Ramones. His father encouraged him to find his own musical path, which led to childhood obsessions with Depeche Mode and The Cure, bands whose melancholic nature are still at the root of Patrice's sound today. A teenage Bäumel attended his first Love Parade in 1994, and so began a life-long obsession with techno, and the city that defined the genre in Europe.
'Global Underground Berlin tells my story of a city that has never sold out, that does not know when to stop, that sweeps you off your feet with its relentless energy, that chews you up and spits you out. Had Frank Sinatra lived today, he would be singing about Berlin, the city that never sleeps.' Patrice Bäumel.
Patrice Baumel social media links:
Instagram: instagram.com/patrice_baumel
Facebook: facebook.com/patrice.baumel
Twitter: twitter.com/patricebaumel
GU social media links:
Instagram: instagram.com/global_underground/
Facebook: facebook.com/GUMusic/
Twitter: twitter.com/GU_Music