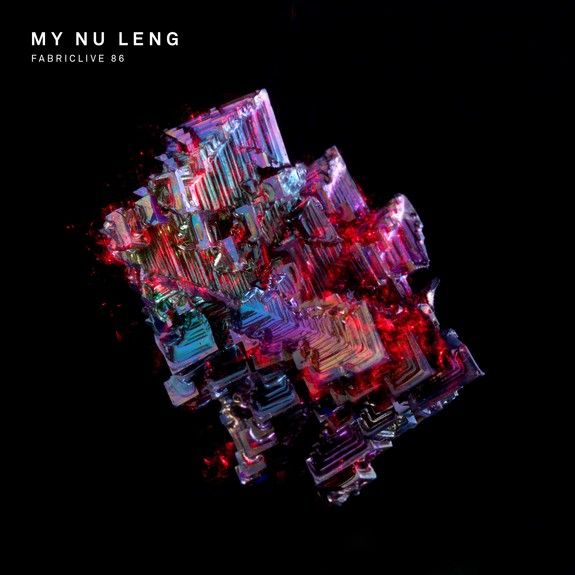 My Nu Leng - FABRICLIVE 86
With high profile releases on Black Butter and MTA Records to their name, Bristol-based duo and bass music trendsetters My Nu Leng are on the ride of their life. Huge remixes for Naughty Boy's UK No.1 'La La La', Rudimental's 'Right Here' and Clean Bandit's 'Mozart's House' have led the duo around the world, showcasing their inimitable hybrid sound to their ever increasing fan base.

Impossible to pigeonhole, Tommy and Jammo, aka My Nu Leng, have stunned critics and fans alike with their diverse and rich output ever since bursting onto the scene. Conscious of their roots in UK bass culture, their re-imagined sound has taken the underground community by storm, as have their energetic and deliberately dark sets. With a sound that offers an insight into grime, dubstep, drum & bass and garage, it is clear that My Nu Leng are firmly rooted in the rich musical heritage of their adopted hometown. The duo's forward-thinking smash record 'Masterplan,' was released on trendsetting label Black Butter in 2014 and served as their breakthrough, taking the airwaves by storm and launching the duo into the public consciousness. Now they bring their diverse, incendiary sound to the FABRICLIVE series.

"We spent a lot of time collecting music that has shaped our sets over the last year, as well as some classic iconic music that has inspired us. We are huge believers in the UK underground, and much of our mix is made up of every genre coming out of the UK. We wanted to do something that can be listened to over & over again." – My Nu Leng

FABRICLIVE 86 serves as homage to the influences that have made My Nu Leng what they are today. With an eclectic mix of underground anthems meshed with new and unreleased material, the album takes the listener through the fascinating and complex workflow of the young duo.
Opening with an unreleased collaboration with Kahn, the dark and moody atmosphere of the mix is immediately set, as is the consistent undercurrent of UK bass. Oriental-tinged instrumentation combines with a throbbing middle section before bridging into Klient's 'Shelter' and exploding into the unabashedly anthemic 'Scylla' from RL Grime. Transitioning smoothly yet with an urgency attributable to the duo's reputation for high octane set building, FABRICLIVE 86 takes all the twists and turns that have made the duo their name. Hypnotic vocal samples ring throughout the track selection before the duo introduce their earth shaking collaboration with Flava D – 'Soul Shake.' Its frenetic wobbling bass and deep resolve dominating in its clear designation as a floor shaker. The mix then moves into a percussion-focused section with the MTA-released 'Horizons,' Negativ's unreleased 'Stealth' and Harry Judda's 'Machines' taking the reigns.

Just as the duo takes a break with a special ambient version of 'Pushed', a steady 4/4 beat takes over in the form of Myd's 'Numero Uno', before Clientele and Nu-Birth respectively offer upfront and classic tastes of UK garage. Faze Miyake's 'Ice Cold' is ingeniously coupled with the classic jungle snare rolls of Mella Dee's 'Keep On', whilst Randomer's classic 'Bring' adds a splash of underground techno. A VIP version of 'Set It', My Nu Leng's collaboration with FineArt, along with unreleased contributions from Jus Now, T. Williams, Notion, SNØW and Dismantle, ensure that fresh sounds dominate the final stretch of the mix. By the time Indigo's remix of Synth Sense's 'Tomorrow's World' registers and settles into its apt heartbeat-like ambience, the listener is at last given time to reflect in what is a fitting and well-adjusted outro.

With its multitude of shades and colours, My Nu Leng have created an impeccably curated and timeless mix that demands a permanent place in the musical library of any student of the UK underground.

My Nu Leng launch FABRICLIVE 86 on Friday 4th March 2016, alongside Breakage, Woz B2B New York Transit Authority, Jus Now and more. For full line-up and tickets visit http://www.fabriclondon.com/club/listing/1221.

FABRICLIVE 86 Tracklisting:

01 My Nu Leng & Kahn – Ruins [unreleased] 02 Klient – Shelter [Boss Mode] 03 RL Grime – Scylla [WeDidIt] 04 Holy Goof – Cheatin [Four40] 05 Andrew Diggs – The Ghost VIP [Nurvous] 06 Skapes – Beat On The Drums [Eskape Musik] 07 My Nu Leng & Flava D – Soul Shake [unreleased] 08 My Nu Leng feat. Caan – Horizons [MTA] 09 Negativ – Stealth [unreleased] 10 Harry Judda – Machines [This Ain't Bristol / Phunkfiction] 11 My Nu Leng feat. Detour City – Pushed VIP [MTA] 12 Myd – Número Uno [Bromance] 13 Clientele – She Knows [Tipping Point] 14 Nu-Birth – Anytime (Tuff & Jam's Kick Dub) [XL] 15 Tru Fonix – NRG [unreleased] 16 Champion – Cannon (Dismantle's VIP) [Formula] 17 Faze Miyake feat. Inga Copeland – Ice Cold [Rinse] 18 Mella Dee – Keep On [Lobster Boy] 19 WxT – Convo [Materials] 20 Randomer – Bring [Hemlock] 21 Courage – Icarus [Black Butter] 22 Deadbeat UK feat. Forca – Certain Beat [Deadbeat UK] 23 B Squared – Square Root [Second To None] 24 Jus Now x T. Williams feat. Dread MC – Y.E.A.H. [unreleased] 25 Moony – Ballin (Dr Cryptic Funky Roller Mix) [Project Allout] 26 My Nu Leng & FineArt – Set It VIP [MTA] 27 Notion – Massive & Crew [unreleased] 28 SNØW x Dismantle – Messy [unreleased] 29 L-Wiz – Girl From Codeine City [Dub Police] 30 Synth Sense – Tomorrow's World (Indigo Remix) [Auxiliary]
www.facebook.com/mynuleng | www.fabriclondon.com