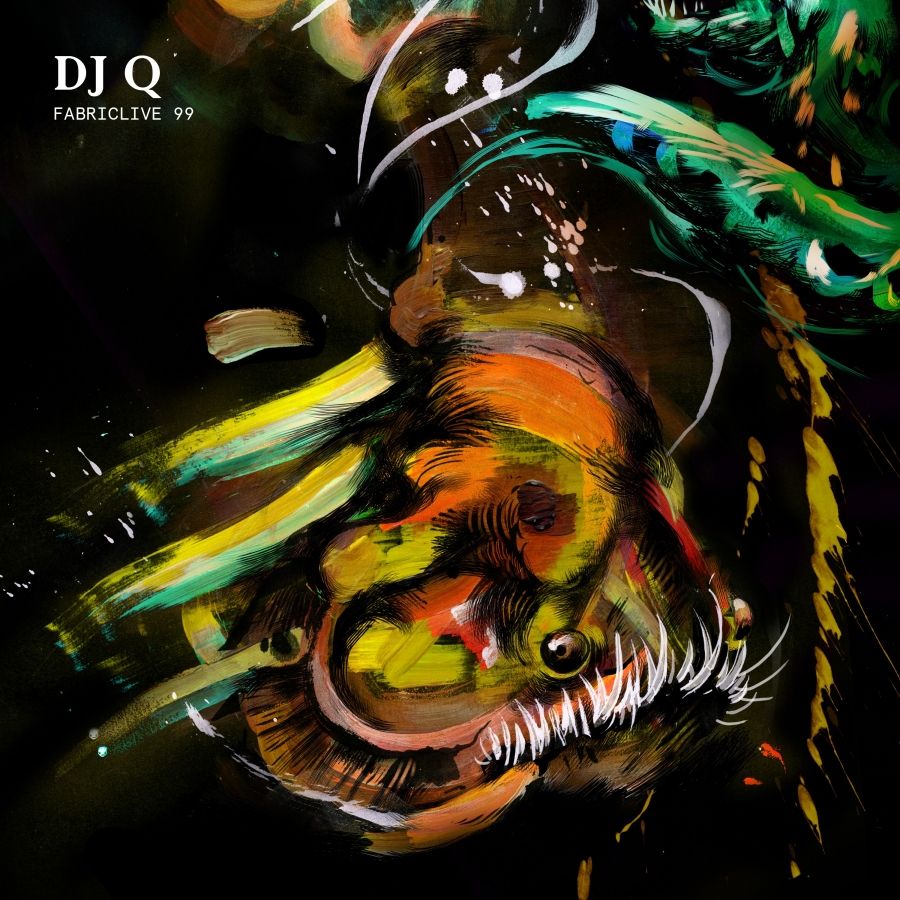 Various Artists - Fabriclive 99: DJ Q
The UK's DJ Q has stepped up to mix the new edition of FABRICLIVE. Released on 20 July 2018, 'FABRICLIVE 99: DJ Q' contains all previously unreleased music (bar one track), and features 15 of his own productions alongside tracks from Todd Edwards ('Take A Look' was made especially for this album), TQD, Royal-T, Flava D, Jack Junior, Swindle, and many more.
Moving between bassline, UK garage, bumping house, and beyond, 'FABRICLIVE 99: DJ Q' captures the next-generation soundtrack from the Huddersfield-born DJ and producer, who can currently be found playing across the UK and Europe, and on Radio 1 as part of TQD (Q, alongside Royal T and Flava D). Amongst a busy summer schedule that includes Parklife, Lovebox, Boomtown, and Made, he'll play the FABRICLIVE: 99 album launch party on 13 July, returning to EC1 with D Double E, Swindle, Chimpo & Trigga, Jack Junior and Jossy Mitsu. Full listings information below.
A prolific artist well-known for his relentless work rate, and six year stint as a DJ on BBC Radio 1Xtra, DJ Q's speedy, characteristic sound first gained notoriety via his 2007 bassline smash hit 'U Wot', but it's his tireless schedule that's kept him secure in the minds of the record buying public. To date, DJ Q has over one hundred productions and remixes under his belt, his solo album, 'Ineffable', was released on Local Action in 2014, the collaborative TQD album, 'UKG', dropped in 2017, and his 'All Night' album was released earlier this year.
Recent tracks 'Time To Shine' (included on this mix), and 'Rock Wit You' with Jack Junior are the latest additions to what's become an incredible discography, and heading into summer with a benchmark compilation series to his name, Q's enthusiasm shows no sign of waning.
It's in the live arena that DJ Q's technical ability and passion for the music really shines through. In autumn 2017 he launched the live project, 'All Night', a show that he toured for 9 days straight (totaling more than 50 hours playing time), and during which he dug deep into his archives, spinning a meld of house, garage, bassline, jungle and more.
DJ Q SAID:
"Putting together this mix was really fun. I made a lot of the music myself and with other musicians I'm close to. I also got in touch with a couple of people for exclusives and remixes. I wanted to make in special in a sense that all the tracks bar one are previously unreleased. There's a decent amount of VIPs on there too. By listening to the mix you will get a good idea of the sort of sounds I enjoy playing and making. There's straight Bassline on there, UK Garage influenced stuff, bumpy 4×4 bits and everything else."