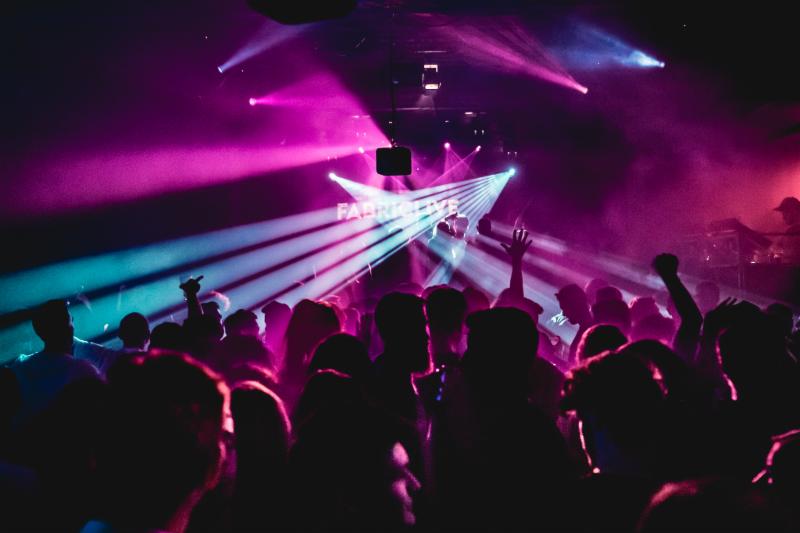 FABRICLIVE REVEALS FIRST DETAILS OF 2019 DATES
Having made its highly-anticipated comeback earlier this year with new a booking team, ticket policy and the reopening of Room Three, FABRICLIVE reveals first details of 2019 dates.
With the first run of shows boasting the most exciting and innovative sounds in bass music, 2019 looks to take the series to even greater heights by welcoming an eye-catching blend of legendary record labels and pioneering upstarts.
It's an awe-inspiring who's who of the scene as Mungo's Hi Fi's takeover of Room One and Outlook's London Launch Party land in March, while February sees the return Bryan Gee's V Recordings, who hosted the club's opening night back in 1999. Other highlights include a colossal three room takeover for 25 Years Of Skibadee, while Spearhead, Sun & Bass and Rupture cater to the D&B purists earlier on in January.
Lineups are yet to be announced but, with all three rooms in such reliable hands, expect bills of the biggest names and highest calibre. Limited £5 tickets are on sale now: www.fabriclondon.com
FULL FABRICLIVE EVENT LISTINGS:
Friday 11th January 2019
Room One: Jungle Mania
Room Two: AudioPorn
Room Three: Visionobi Presents
Friday 25th January 2019
Room One: Spearhead
Room Two: Sun & Bass
Room Three: Rupture
Friday 8th February 2019
Room One: V Recordings
Room Two: Philly Blunt
Room Three: Soulvent Recordings
Friday 22nd February 2019
Room One: Curated by Caspa
Room Two: Shadow Demon Coalition
Room Three: Shitty Dubstep
Friday 8th March 2019
Room One: Mungo's Hi Fi
Room Two: BBS
Room Three: Brunswick Sound
Friday 22nd March 2019
Room One: Outlook London Launch Party
Room Two: Outlook London Launch Party
Room Three: Infernal Sounds
Friday 29th March 2019
Room One: 25 Years Of Skibadee
Room Two: 25 Years Of Skibadee
Room Three: 25 Years Of Skibadee
ADDRESS:
fabric Nightclub
77a Charterhouse Street
London
EC1M 6HJ
SOCIALS:
www.facebook.com/fabriclondon
www.twitter.com/fabriclondon
www.instagram.com/fabriclondon