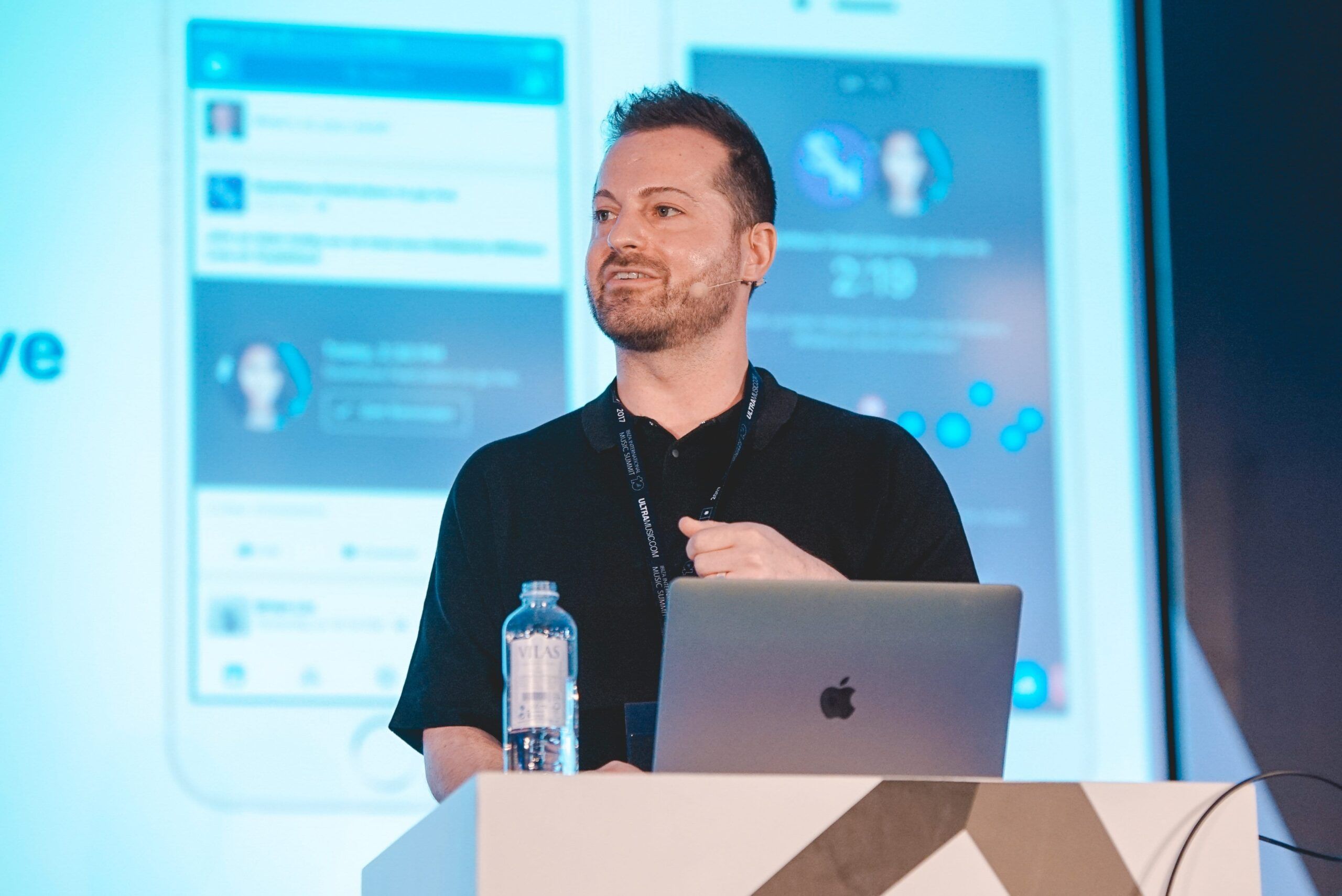 Facebook's Glenn Miller advises IMS and electronic artists to embrace social media's latest technology
Facebook has evolved to meet the needs of the modern touring artist…
Facebook's Glenn Miller advises International Music Summit and electronic artists to embrace social media's latest technology; Messenger bot, Facebook live and tour creation.

Points at a more interactive approach for fan base communication.
Here at International Music Summit (IMS) it's no secret that the use of social media platforms is key to promoting yourself as an artist. Today at IMS Ibiza, Glenn Miller (Facebook, Entertainment Partnerships EMEA, USA), Patrick Walker (Facebook, Director of Media Partnerships EMEA, UK)and Scott McKenna (Facebook, Entertainment Partner Services EMEA, UK) provided a panel on how to create an engaging and invaluable cross-platform strategy for your fan base via Facebook and Instagram.
"With Live, you want to know what's happening next."
Glenn Miller

There's numerous examples of the rise and power of using Facebook for an artist. A recent example that caught the world's attention was the launch of the first Facebook bot with DJ/producer Hardwell. The bot had a staggering 60,000 users within the first two weeks, 1 million total interactions and an 6000% increase in fan conversations.
Launched in 2015, Facebook live provides a platform for an artist to tell their story and create a moment from anywhere in the world. There's no hiding when you're live, you're authentic and there's a social connection that your target audience will relate to. It's key that as an artist, you stay completely up-to date with all the features that a social media channel will offer. With Facebook live, you can now schedule your announcements to take place in advance giving you that extra time to make your content more engaging.
Facebook is constantly evolving to meet the needs of the modern touring artist. The 'tour creation' feature allows you to add and collate all of your events and mark them as one tour rather than a string of individual shows. Furthermore, this feature tailors to each fans location only show tour dates in and around their region.
The recent boom of Instagram users has made the platform a tool that artists should utilize. With now over 700 million people using Instagram each month, the Instagram stories feature is a great way to provide short video clips to give insight into your life as an artist.
Videos like back stage at show may seem tiring to post for an artist but this type of content is the most interesting to your fans.