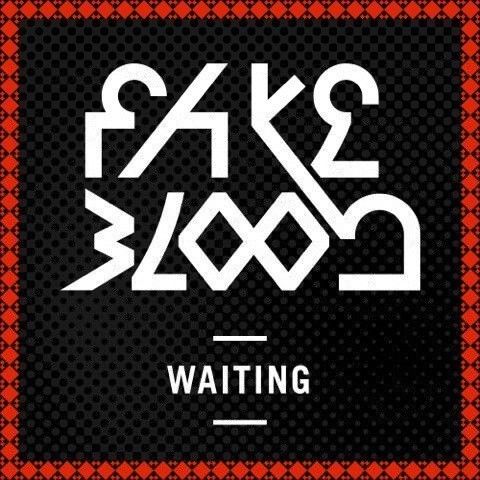 Fake Blood – Waiting EP
Never one to be bound by tempos, fads or formulas, seasoned Producer Fake Blood has delivered a juicy new 3-tracker, from the fist-pumping to the heads-down. It's an EP which is set to make his first mark on 2014 in typically big, bold and quirky fashion.
Lead track 'Waiting' features a simple vocal hook honing in on Fake Blood's haunting style as muted piano chords nestle alongside skippy beats and discordant synth refrains. Full of energy and zest, it nonetheless manages to exercise enough self-restraint to keep things classy throughout, making for a cerebral trip to the dancefloor. In our host's own words: "A house track to get the shoulders bumping – the drums skip and tune stays slung low to the ground. Tribal percussion from Venus, and plaintive piano chords from another age. 'I've been waiting so long…' Strange creatures sing in the distance, and the melody of the thick subs sounds like the bass is speaking to you."
'Get Myself Together' enlists another bouncing beat with a little garagey inflexion. Dramatic sampled string stabs add to the vintage feel, the uncluttered production letting the powerful mid-90s house vocals take centre stage. "The beat sets it up, and then warm chords widen the picture. A weird choir sings, and the vocal falls in over a break. Then the track kicks into gear – the violin stabs and heavy bass pushing urgently along. The voices layer up, hands clap, and sweat runs as the tune builds to a head. Sing the words and dance."
Final track 'Tell Me Nothing' goes to a mesmerising place, indulging in heavily reverbed chords, pounding sub bass, pitched down rap samples and a nasty low end sting in the track's tail to surprise and delight patient listeners. "Drums from London basements, and eerie chords from an organ in an abandoned silent movie theatre. Crackles from a forgotten film reel, and in drops the alien birdsong. The bottom end kicks in and you dance low to the floor. Shakers echo, sounds bounce around the auditorium, then BOOM – the bass expands and you're doing the running man whether you like it or not."
With a lead track that's been doing serious damage in his sets of late and two more that are set to do just the same, Fake Blood's latest threesome is one of his most delectable yet.
Fake Blood 'Waiting EP – Released March 10th via Blood Music
http://www.fakebloodmusic.com
https://www.facebook.com/iamfakeblood
https://twitter.com/iamfakeblood
https://soundcloud.com/fake-blood