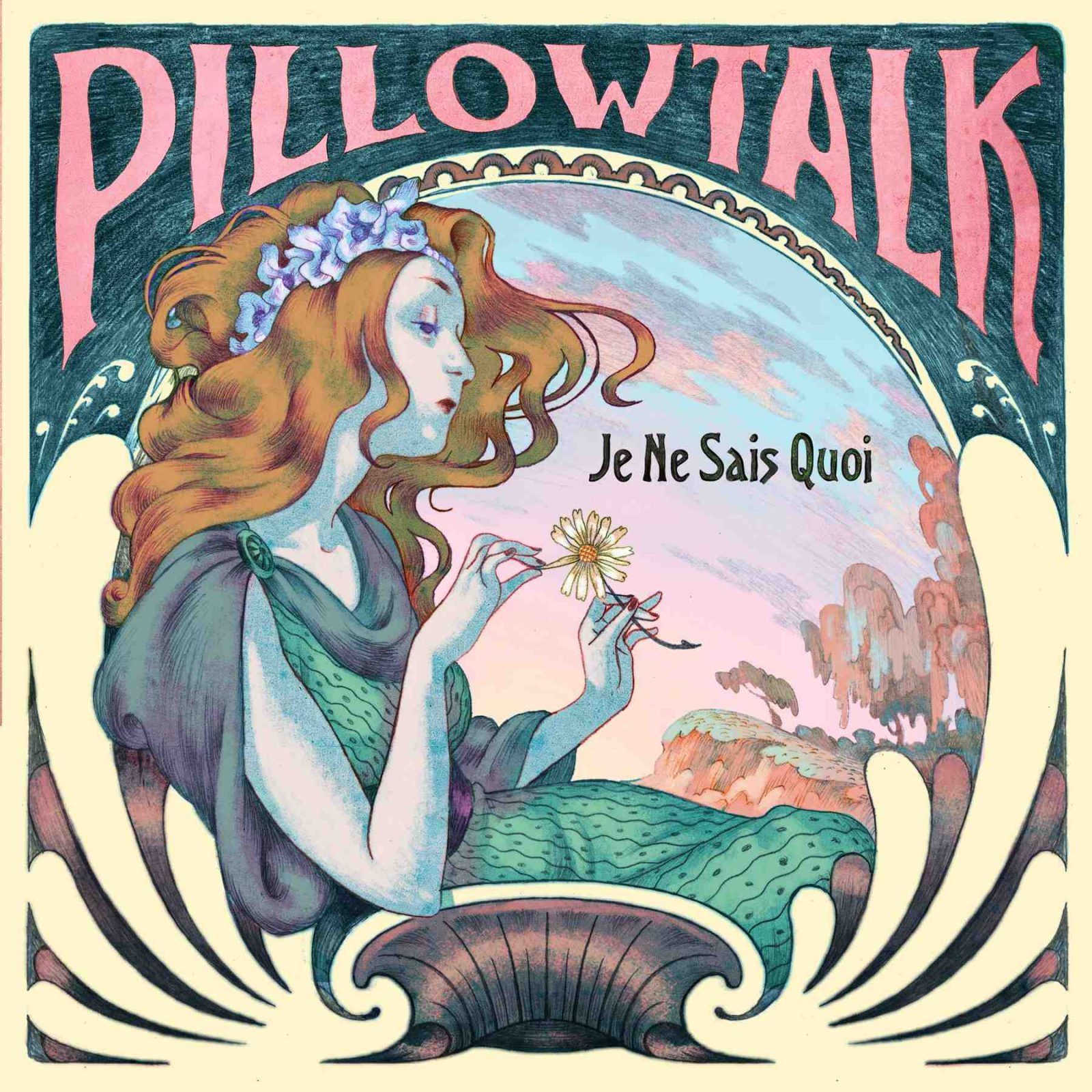 PillowTalk – Je Ne Sais Quoi
San Francisco three-piece live band PillowTalk are surprising dance music treasures. Manipulating pop melodies, classic R&B, soul and boogie into the loose rhythms of house music and performing live on stages in nightclub settings across the world, they have bridged an impossible gulf between worlds and created new expectations for electronic producers and live musicians alike.
Their success is two-fold, for not only are they stand out performers – capturing the stage with Sammy D's bold and sultry vocals, multi-instrumentalist Ryan Williams' dextrous guitar and keys and Mikey Tello's fluid synth work (not to mention their matching classic black tie attire) – they are also musical chameleons. As comfortable creating the upbeat 80s-inspired synth-pop heard in lead single 'Lullaby', as the psychedelic funk of 'We All Have Rhythm' and the classic rock and roll of 'Devil's Run', PillowTalk also adeptly deliver slow electronic ballads ('Naive') and house driven anthems ('If I Try') for their eloquent debut LP, 'Je Ne Sais Quoi' on their home label Wolf + Lamb. A soundtrack to long nights, lazy days and the hazy space between sleeping and waking, the record spans everything you want from the band: sun-splashed jams, peak-time party tunes and low-lit moments of intimacy.
BACKGROUND:
The broad nature of 'Je Ne Sais Quoi' came about because the record was pulled together from melodies thought up while on long plane journeys, impromptu jam throw downs in Berlin apartments and musical sketches created during epic studio sessions sharing bottles of vodka. For instance, the off-kilter R&B ghetto tech of '4 Walls' happened during a late night session with the band throwing ideas around with friends dOP and Navid Izadi. "We wanted to challenge ourselves musically and lyrically, so we made the song at 144 beats per minute but still gave it a soul vibe," says Michael. The song took ninety minutes to write and this organic and spontaneous approach is key to what PillowTalk are all about.
The final album session was recorded in Portland, Oregon, during a month in 2012, which allowed the band to work communally, drawing from various ideas and influences including the vast Americana of Bruce Springsteen, the wrought post dubstep of James Blake, the deep soul of Sam Cooke and the incendiary jazz of John Coltrane. The result is music to suit all times, with a subtle and magnetic atmosphere that is warm, lush and dreamy.
Though they've only been releasing records since 2011, the three members of PillowTalk have known each other for years. Meeting at social gatherings in their home of San Francisco, they have been neighbors and even roommates. They formed after the three were mucking around on the baby grand piano in Ryan's kitchen. A guitar and a Wurlitzer, some off-hand vocals, were thrown into the mix in true Doo-wop style. The result led to their first release on the Life and Death label, which soon led to further output on Visionquest, Kompakt, Life And Death, Bang The Box and a multitude of singing collaborations, 'Je Ne Sais Quoi' sees them stepping into their own as a band, a statement of intent born from the highs and lows of their loves, laughs and heartbreaks thus far.
CONNECT:
facebook.com/Pillowtalkforever
soundcloud.com/pillow-talk-1
wolflambmusic.com