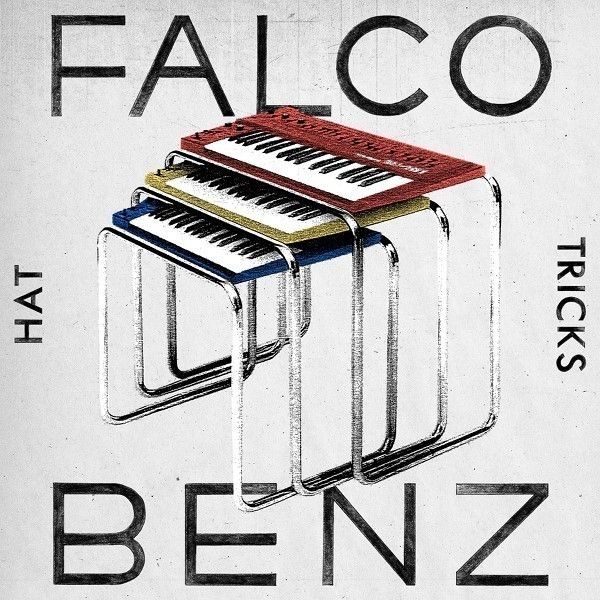 Falco Benz – Hat Tricks
Analog synthesizers, catchy melodies, warm sounds and Stevie Wonder like harmonies trapped in danceable beats from mainly drum computers. That's the kind of music that keyboardist and producer Falco Benz has been releasing since June 2013 on the Amsterdam based label Magnetron and it has not gone unnoticed. His first EP Clap Machines resulted in a tour through Holland and Belgium supporting all shows of De Jeugd Van Tegenwoordig.
The single `Hat Tricks`, from the eponymous second EP (February 2014) has often been mentioned by several Dutch radio stations as summer hit and so 3FM and Slam!FM put the song on their playlists for weeks. An instrumental hit song, just like that. A video with attractive girls making clay art made that everything came together: No party without a vernissage without champagne.
Clubs and festivals showed their interest, which made that one could find Falco Benz on the posters of Best Kept Secret, Valtifest, Stekker, Valkhof Festival and many more. Numerous partygoers have already witnessed and experienced the danceable sounds of this synth wizard, on stage faithfully accompanied by his synchronized lights in primary colors. All just facts for the industry, but what's up next?
Falco is working on a third EP in this series of three (expected release fall 2014) which will be followed by a club tour and indoor festivals. Some vocalists were seen around his studio, but what will be left of it? A sample at least, but besides that it'll mostly be synthesizers, synthesizers and even more things. Danceable for sure, did we already say that?