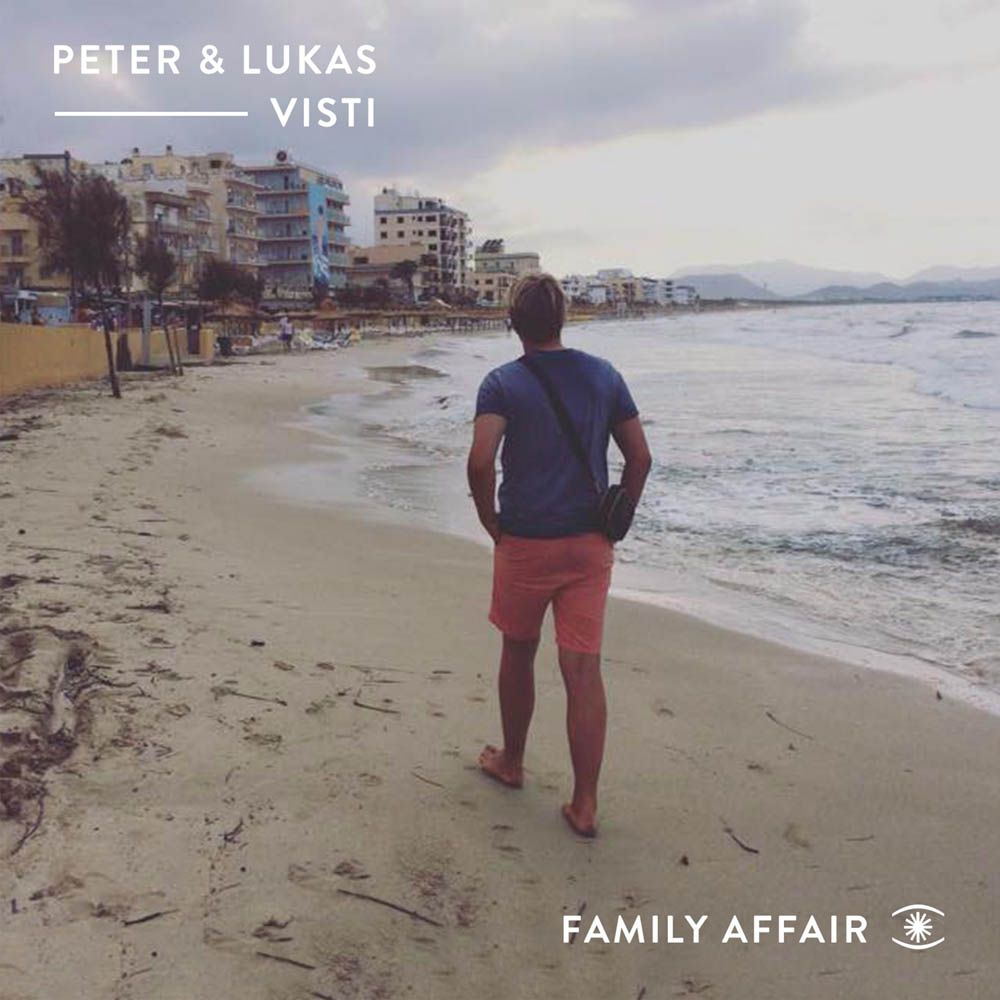 Peter & Lukas Visti - Family Affair
Music For Dreams is releasing a new album from Peter & Lukas Visti entitled 'Family Affair' on Friday 30th June 2017.
The label has become known for its Balearic, chill, space disco and nu Nothern soul output with a slew of mesmerising releases from artists such as Jan Schulte, Ruf Dug, Apiento, Jose Manuel, The Swan & The Lake, Ambala, Oscar Banersen, DJ Pippi and label boss Kenneth Bager's own vinyl output.
'Family Affair' is the brand new artist album comes from Danish DJ, bar owner, producer and record collector extraordinaire Peter Visti alongside his son Lukas. A real family affair, the pair worked together after dark when the rest of the house was sleeping.
Tracks include their singl 'Oba Oba', a sublime afro-journey with lots of Konk/Jan Schulte style percussion, weird synthy noises, a funky-ass baseline, acoustic guitars and a French afro-hook of sheer balearic brilliance. 'Passion' is blissed-out sunset material – soft percussion, spacey flutes, gentle pads and Lukas' beautiful Santana-style guitars sounding almost like a lost tape from the mountains of Peru. Lead track 'Madness' was concocted via email with label head Kenneth Bager and is a thumping, ass shaking club tune with hints of Earons, which creeps up from behind, climbs into your ears and sticks in your head with its perfectly sampled dubby vocals and magical guitar from Lukas.
Peter earned his stripes in the late 80's and early 90's as a DJ, producer and club promoter at cooler venues around Europe, spreading disco and Balearic love the world over. From Tokyo, to London, via New York and Barcelona, Peter has played on every continent…
His productions have appeared on labels Music For Dreams, Warner, and Eskimo – who he is still producing for. Peter's track 'All Nite' on Music For Dreams, not only received huge critical acclaim, but also got licensed to the Hotel Costes compilation album and featured on the American TV show C.S.I.
Peter's love of obscure disco and house complements his Balearic style DJ sets, which have become stuff of legend and an experience not to be missed. Peter has also become known for his cracking re-edits of classics including Dolly Parton's Jolene called 'Dolly', which blew up on the underground New York club scene and received support from BBC Radio One. Over the past few years Peter has teamed up with musical partner Jakob Meyland and the duo have released a bunch of rocking EPs on Music for Dreams under the name of Visti & Meyland including recent album release 'Sharing The Light'.
Peter & Lukas Visti 'Family Affair' is released by Music For Dreams digital and stream on Friday 30th June 2017.
Tracklist :
1. Peter & Lukas Visti – Madness (feat. Kenneth Bager)
2. Peter & Lukas Visti – Oba Oba
3. Peter & Lukas Visti – Passion
4. Peter & Lukas Visti – Besezeppe
5. Peter & Lukas Visti – Wanna Dance
6. Peter & Lukas Visti – Work
7. Peter & Lukas Visti – Take Me To The Beach
8. Peter & Lukas Visti – Don't Go Away
9. Peter & Lukas Visti – Cantamos de la Guitarra