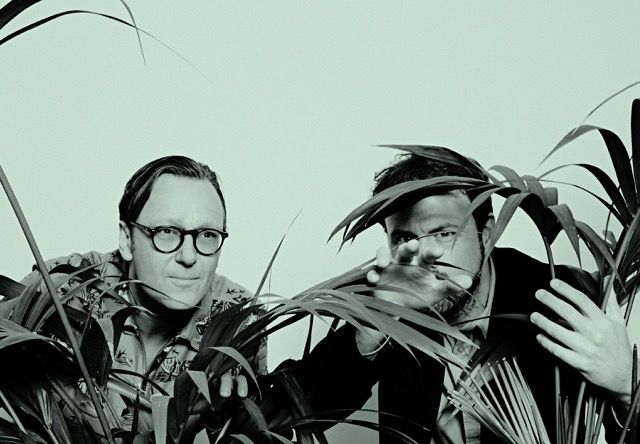 Cowboy Rhythmbox - Fantasma
Cowboy Rhythmbox, the duo known separately as Nathan Gregory Wilkins and Richard X, return to Phantasy with a new set of recordings, following last year's celebrated debut two-side, 'We Got The Box' and 'Rattle', which gained international DJ support from the likes of Andrew Weatherall, Barnt, Carl Craig, Seth Troxler, Roman Flugel, Kim-Ann Foxman, Jackmaster and Lena Willikens, as well as featuring on Erol Alkan's acclaimed Fabriclive 77. Fantasma's distinctive three tracks continue from where Cowboy Rhythmbox left us; a trident forged from the sweat of a thousand lost nights spent dishevelled beneath tarnished mirror balls.
'Fantasma' takes its cue from early sample fetishists Yello, a compelling, sensual and rather muscular piece of industrial house music underpinned with a series of mesmerising, cavernous breakdowns. This is the sound of a ride on the worlds biggest ghost train, the ultimate drug for morbid thrill seekers.
'The Natives Are Having Us For Dinner Tonight' drops the tempo, but maintains the intensity. Militant 21st century exotica, heavily percussive fourth world music, an atonal hymn to found sounds and lost souls. A track very much inspired by Nathan's marathon DJ sets at Salon Des Amauters, the cult club in Dussledorf, home to one of the most legendarily open-minded dancefloors on the planet.
Finally, 'Latin Sex Change' melds a primitive drum machine with the sound of metal on metal, while mechanically altered vocal elements assist in creating a brutal and robust DJ tool, bringing aspects of EBM, early Chicago House and exotica to the fore once again.
Featuring a shocking pink redux of Will Sweeney's distinctive artwork on the sleeve, 'Fantasma' arrives in all good record shops on Monday 31st August, followed by a Beatport exclusive on Friday 4th September before a full digital release on Friday 18th September.