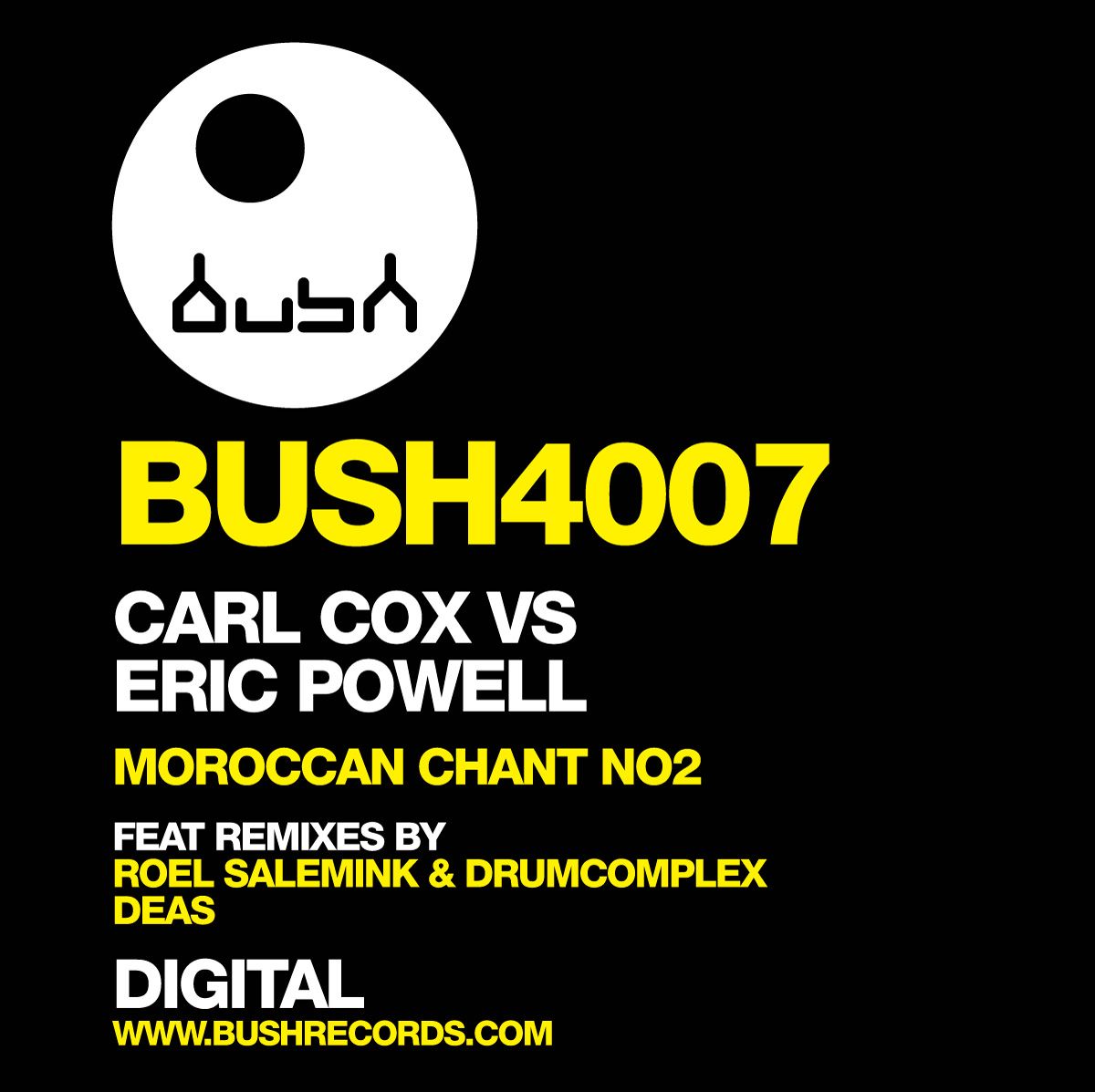 Carl Cox, Eric Powell, Roel Salemink & Drumcomplex, DEAS - Moroccan Chant (Remixes)
Carl and Eric shooting the breeze in Bush Studio's, searching through the vaults and they find the parts to Eric Powell's remix of Carl Cox's Moroccan Chant. Coxy said this track deserves to be unleashed again.
Bush and Intec boys Roel Salimink & Drumcomplex are on board, Bush young gun DEAS snatches the opportunity to do a remix for Coxy and Bush.
Roel Salimink and Drumcomplex – deliver a fantastic rolling, tribal, latinesk remix. The Bassline rumbles and the beats creep up on you.
DEAS – disappears into his studio, this lad is an analogue fiend with a love of aciiiiiiid basslines, drum machines and outboard gear. This remix is one of his best productions to date.
Two solid mixes coming from different directions but still for the Techno Strong.
Title of EP: Carl Cox vs. Eric Powell – Morrocan Chant No2
Label: Bush Records
Artists: Carl Cox, Eric Powell
Remixers: Roel Salemink & Drumcomplex, DEAS
Genre: Techno
Release date: 17.08.2015
Beatport: https://pro.beatport.com/release/morroccan-chant-number-2/1578945
Tracks list:
1. Carl Cox vs. Eric Powell – Morrocan Chant No2 (Roel Salemink & Drumcomplex Remix)
2. Carl Cox vs. Eric Powell – Morrocan Chant No2 (DEAS Remix)