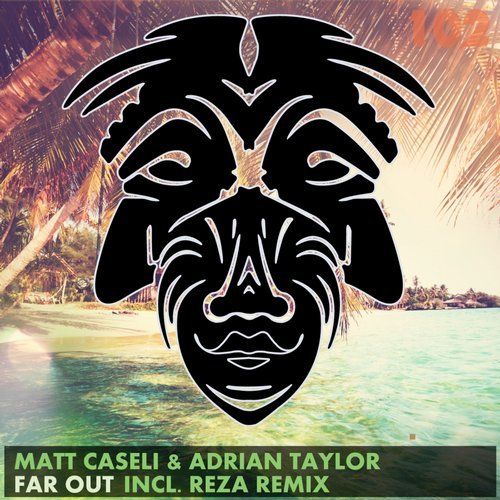 Matt Caseli & Adrian Taylor - Far Out
Matt Caseli joins forces with Adrian Taylor to revive a true UK rave classic. Combining 90's feel good vibes with a modern edge, 'Far Out' gets a make-over that gives the original a run for its money. Zulu pull out all the stops yet again, as Reza also helps out with a gritty remix that cranks up the energy levels even more. Already gaining support from Kid Massive, My Digital Enemy and Dor Dekel, these two records are guaranteed to take the roof off.
With a keyboard hook that will remind you of the nineties within a split second, Matt Caseli and Adrian Taylor perfectly balance out this re-work. Their careful placement of nostalgic samples and melodies give the long build up a very effective drop, as the modern twist is allowed to break free from the chiming keys. The bassline rolls over and over, as the whole track is reinforced with groove and a slamming percussion section.
Reza adds more aggression to his remix, littered with sirens and a frenzy of different beats, we hear garage build ups to heaving house rhythms within a matter of seconds. An impressive and well-crafted remix to suit the audacity and creativity of the original record.
An early Christmas present from Zulu Records, these two tracks would slot nicely into record collections all over the world.

Zulu Records
https://www.facebook.com/zulurecords/
https://twitter.com/ZuluRec
https://soundcloud.com/zulurecords