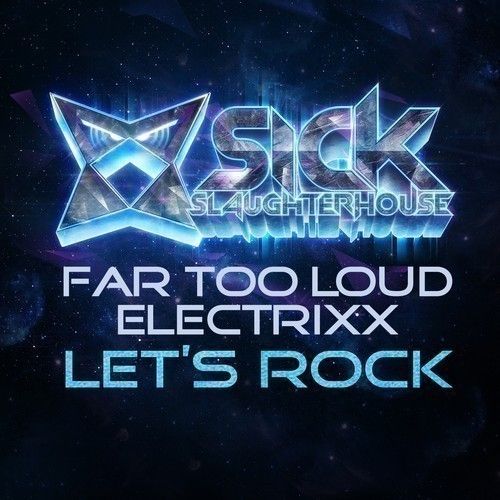 Far Too Loud & Electrixx – Let's Rock
Fancy a drink? Then welcome to the first in a five part series entitled 'Cocktails of Awesome' which sees some of the hottest names in dance music collaborating with Far Too Loud to knock up something, well, awesome…
Culminating in a compilation LP later this year, Far Too Loud plans to release across a selection of the most highly respected labels in the land. All kicking off with this release from Far Too Loud & Electrixx on Sick Slaughterhouse, one of the Electro House scene's heaviest imprints which has dropped a succession of dance floor killers and Beatport chart toppers in recent years.
Far Too Loud has become a staple in the diet of the world's top DJs. Known for his high-energy mix of aggressive funk, massive basslines and meticulous edits he has dropped Beatport chart-topping productions, toured the world too extensively to mention and reworked the likes of Crystal Method and Lily Allen.
Electrixx have worked with Flo Rida, had their music used in Disney films and can count Tiësto amongst their fans. They've worried the charts with tracks such as "Crispy Cake" and "Cyclus" as well as official remixes for Deadmau5 and Zedd; their production credentials speak for themselves.
'Let's Rock' is the product of these two giants and it's no less of a smasher than you would expect; drawing you in with an infectious lead before the super saws come out and offer you a huge build-up that's only matched in intensity by the chest-rattling drop. Grinding, winding bass is matched with crunchy snare builds and hyped up vocal FX before dropping into a euphoric breakdown. Take a minute to catch your breath, because it doesn't take Far Too Loud & Electrixx long to deliver a second drop that's even more powerful than the first.
Released on 25th August on Sick Slaughterhouse 'Let's Rock' is undeniably a huge track from two of the Electro House scene's hottest producers and it has 'Beatport #1' stamped all over it.
Live footage video https://www.youtube.com/watch?v=rYG_p9EObV8
Buy link http://www.beatport.com/release/lets-rock/1357273