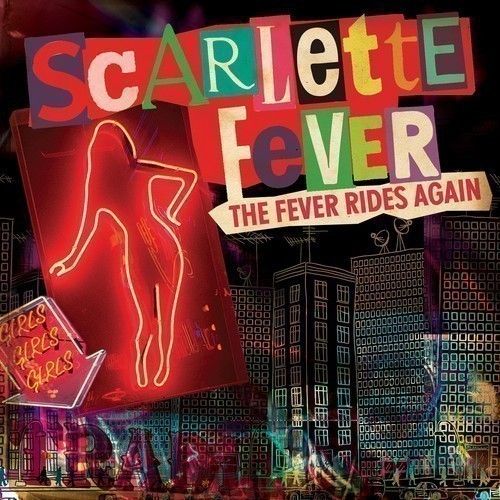 Scarlette Fever – The Fever Rides Again
After spending most of the year in the studio working on new music with co-producer Paul Simm, (who co-wrote six songs on the recent excellent album by Neneh Cherry), singer-songwriter Scarlette Fever looks set to consolidate on her success to date in both the pop and EDM worlds with this undisputed heavyweight EP of dance remixes 'The Fever Rides Again'.
Having already racked up a batch of successful dance releases including a version of her original track 'P.S. I Hate You' which jumped to #2 on Billboard's Hot Dance Club Play chart this summer Miss Fever is quietly going about her business like an outbreak of some happy feet type virus which can't help but make you dance, while also filling your soul with the pain and wisdom only a great vocalist and songwriter can distil into a powerful concoction of music and words.
These particular remixes featured on this new EP come courtesy of some of today's biggest movers and shakers in the house scene including Tribal House/Latin House impresario Georgie Porgie's massive Ibiza club mix of 'P.S. I Hate You'.Tod Miner steps up with his Circuit House version of the same track, followed by an Electric House mix from the legendary Jason Nevins on '6ft Woman'. The EP closes with Haji & Sheldon's bombastic Progressive House mix to jaw-dropping effect. There's a great many more mixes floating about as is the way when pop tracks strike deep into the hearts of DJ's and producers around the globe, but the four above will be given an official release to mark Scarlette Fever's next step on the ladder of musical success on September 14th.
Scarlette Fever moves seamlessly from being playlisted at Radio 2 to having bangers remixed and featured on Tong's Essential R1 Show. The Fever will be Riding Again across Ibiza and then back in London at Hoxton Square Bar & Kitchen on September 9th.