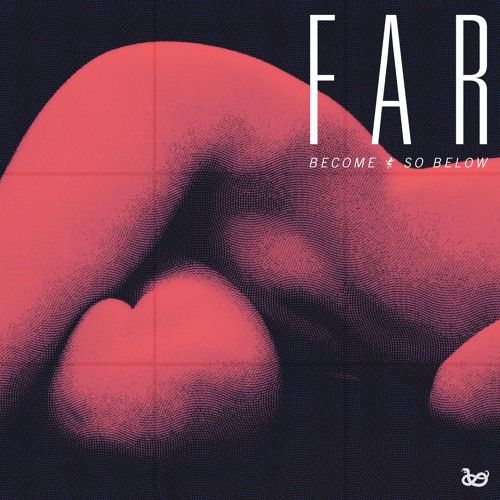 BECOME x So Below - Far
New Zealand's reigning queen of goth pop, So Below (a.k.a Madeline North) has shared a remix of her latest single "Far" by Los Angeles/Paris EXGF Collective, BECOME. Premiering the remix on Clash, the outlet described the result as beguiling, with BECOME managing to push 'Far' that bit further into the inky night. Listen to the remix HERE.
Entering the iTunes Top 5 in New Zealand and racking up an impressive 180,000+ plays on SoundCloud with her first three singles, 'Drift' ,'Sleep' and'Luna' as well as hitting #22 on the Hype Machine charts with her latest release 'Far', So Below is quickly making an impact on the music world with her bold and extraordinary pop songs. Already creating fans in such notable outlets such as V Magazine, Neon Gold and HillyDilly and alternative radio in New Zealand; she is swiftly paving her way into one of 2016's artists to watch. The EP, out now on all digital retailers and streaming services features the current single 'Far' and the debut single that started it all, 'Drift'.
Since making her musical debut with her single 'Drift' and attracting over 70,000 SoundCloud plays in just a few short months, So Below has become the mysterious goth pop chanteuse that everyone can't stop talking about.

After relocating in 2012 from her native New Zealand, Madeline North began exploring her vocal talents inspired by her new surroundings. Layering heavily processed vocals and harmonies over simple yet dark laptop beats, North began to formulate her style into what would so uniquely become So Below. Wanting to carry on this darker, moodier style of electro-pop, North reached out to fellow Kiwi musicians Aaron Short (The Naked And Famous), Sam McCarthy (Kids Of 88) and Leroy Clampitt (Taste Nasa) to help her produce her demos and ultimately complete what has become her debut self-titled EP.

Having a combined 180,000+ plays on SoundCloud with her singles 'Drift', 'Sleep' and 'Luna', the support of notable sites such as HillyDilly and Neon Gold and receiving high rotation on New Zealand alternative radio, So Below is poised to be one of 2016's artists to watch. Don't say you weren't warned…