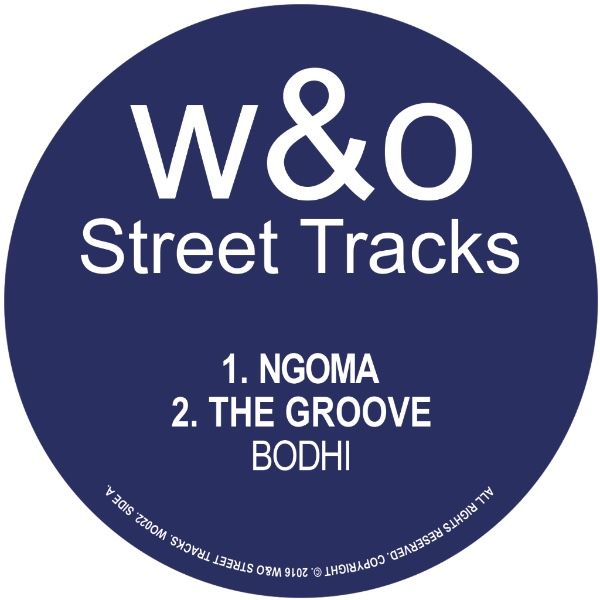 Bodhi - Ngoma/The Groove EP
Out now via Waze & Odyssey's Street Tracks imprint, Cardiff-based duo Bodhi return with their Ngoma/The Groove EP.

Sonically diverse, this EP opens with the experimental, bubbling and tribal sounds of 'Ngoma', juxtaposed with the slicing hi-hats and smoldering synths of the dance-floor-filling 'The Groove'.
Speaking on the EP, Bodhi say:

"It's been great working with the Waze & Odyssey guys again after featuring on one of their Street tracks compilations a while back. Following on from a great run of releases on Street Tracks it's been a pleasure to receive such positive feedback for this 2 tracker. The Groove being more directed towards the dancefloor at its peak & Ngoma being more of a afro infused groover to pull some shapes to over the summer."

The EP's crisp and seamless infusion of two very distinctive tracks speaks volumes on talent for this duo. Since bursting onto the scene in 2013 with 'Imperfection' via Future Classic, Bodhi's enchanting, dancefloor-ready vibe has continually gained support from some of the industries' most influential producers and selectors, as well as demanding close attention from key online tastemakers such as Clash, Mixmag and Indie Shuffle.

Bodhi's ability to channel the sounds of uplifting house with a love of classic analogue gear into the sleekest forms of modern dance music speaks volumes on talent and cements the duo as notable players in the scene.

Ngoma/The Groove is OUT NOW via Street Tracks.