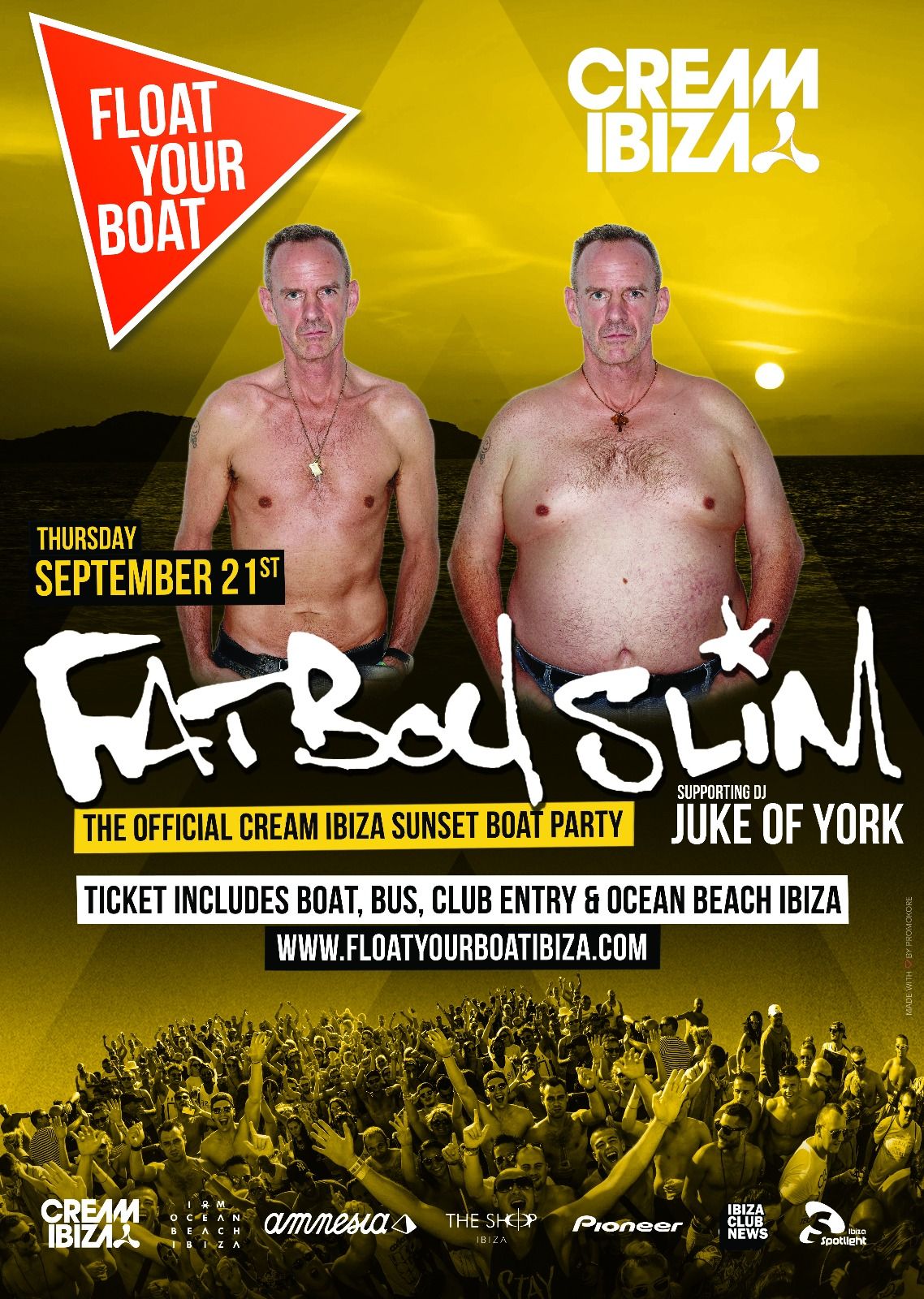 Fatboy Slim to rock the Float Your Boat season finale…
Fatboy Slim brings his big beats aboard once again on Thursday, September 21stfor the final edition of Float Your Boat's Cream Ibiza Sunset Boat Party. Having played last year for what was a truly epic party at sea, this is guaranteed to be one of the hottest events of the summer.
The charismatic entertainer will have clubbers united in euphoria with his distinctive style of high energy house and breaks in spectacular surroundings. After 3 hour dancing to banging tunes pumping out over the custom built, crystal clear sound system and taking in the legendary Ibiza sunset from the sea, there's time prepare for the night ahead as entry to the closing party of Cream at Amnesia is included with a free bus to get you there.
Binging a fantastic season to a close in suitable fashion, Fatboy will joined at the club by a star studded line up of Paul van Dyk, Aly & Fila, Bryan Kearney, Will Atkinson, Danny Howard and Anthony Probyn.
What's more, entry is also included to Soul Heaven at Ocean Beach Ibiza.
THIS IS NOT TO BE MISSED!